Inrush Current Limiting Thermistors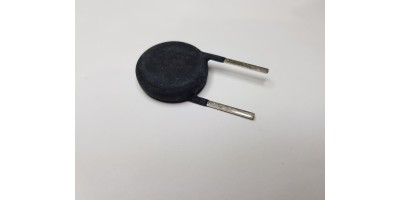 Inrush current limiting thermistors are used for protecting the circuit against occasional current spikes significantly higher than normal operating current, which could otherwise damage the equipment. At Rhopoint Components we offer a range of current limiting resistors from industry leading manufacturer Ametherm, with various sizes, resistance and maximum steady state current options available. The Ametherm thermistors compare favourably with traditional inrush current limiters, offering lower current density, faster reset time, wider temperature range and virtually no derating. Browse our selection of Ametherm Inrush Current Limiting Thermistors below.

Can't find what you're looking for? Contact us, we can often offer customised solution to meet all your needs.