Isaohm®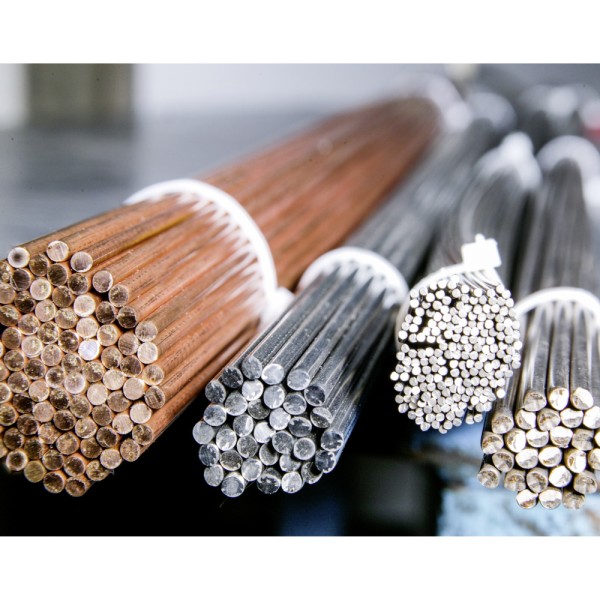 Isaohm® is a Nickel-Chromium alloy (NiCr20AlSi) offering high resistivity, low temperature coefficient, low thermal EMF compared to Copper and high tensile strength. It is also resistant to oxidation and chemical corrosion, allowing the working temperature of up to +250°C for precision resistors/current measurement applications (when used for heat generation it can be used for much higher temperatures). Isaohm® is available in form of round wires from 0.01 to 0.6 mm2 which can be bare, oxidised or enamelled to the highest standard, stranded wires and flat wires.
As with all Isabellenhütte alloys, all manufacturing from the raw material is done at their German plant with state-of-the-art equipment and under continuous testing to achieve fully tracked manufacturing process. This allows Isabellenhütte to make slight adjustments in order to melt an alloy tailored to a customer's requirement, such as adjusting the resistivity by special heat treatment. Please see the datasheet in the Technical library, however, do not hesitate to contact us if what you require is not exactly matched.
Resistance alloy NiCr20AlSi
Low temperature coefficient of electrical resistance
Working temperature of up to +250°C when used for current measurement/resistor applications (higher is used for heat generation)
Low thermal EMF compared to Copper
Suitable for brazing, welding, can be soldered under certain conditions
Typical applications for Isaohm® include:
High value resistors
Potentiometers
Automotive industry
Consumer electronics
Heating cords and cables
Specifications
Additional Features

High resistivity alloy
Low thermal EMF compared to Copper
Suitable for high ohmic resistors, potentiometers, or use for heating cables and cords
Good workability
Working temperature of up to +250°C in air (more if used for heat generation)

Package/Size
Available as:

Wire - bare, oxidised or enamelled
Stranded wire
Flat wire

TCR

Standard ±50
Special ±3 / ±10
We are pleased to provide you with a range of additional content including technical videos, the latest product datasheets, case studies and application notes for your reference. Please see the below for the latest content for this part:
This product is available fully compliant to the RoHS EU directive 2011/65/EU.