Description
The AAV003-10E GMR current sensor from NVE is a high linearity, extremely low hysteresis sensor with an on-chip current strap. The GMR bridge has a supply voltage of +24V with the sensor element being situated close to the current strap and senses the magnetic field created by the current. The AAV sensor from NVE has a linear range of -0.08mA to +0.08mA and uses a unique bipolar output with a low hysteresis GMR material for excellent accuracy. The four terminals of the GMR bridge sensor are available externally and the output terminals of the bridge provide a bipolar voltage signal proportional to the current through the strap.
GMR current sensor
Low current detection
On-chip current strap for precise operation
Linear range of -0.08A to +0.08A
Sensitivity from 0.06 to 0.1mV/V-mA
Bridge Resistance of 7KΩ ±20%
Bridge supply voltage of +24V
Operating Temperature range -40°C to +85°C
Measurement in AC or DC
Frequency response of 100KHz
Ultraminiature TDFN6 Package
Non-contact current sensing
The below table gives the full specifications of the NVE AAV003-10E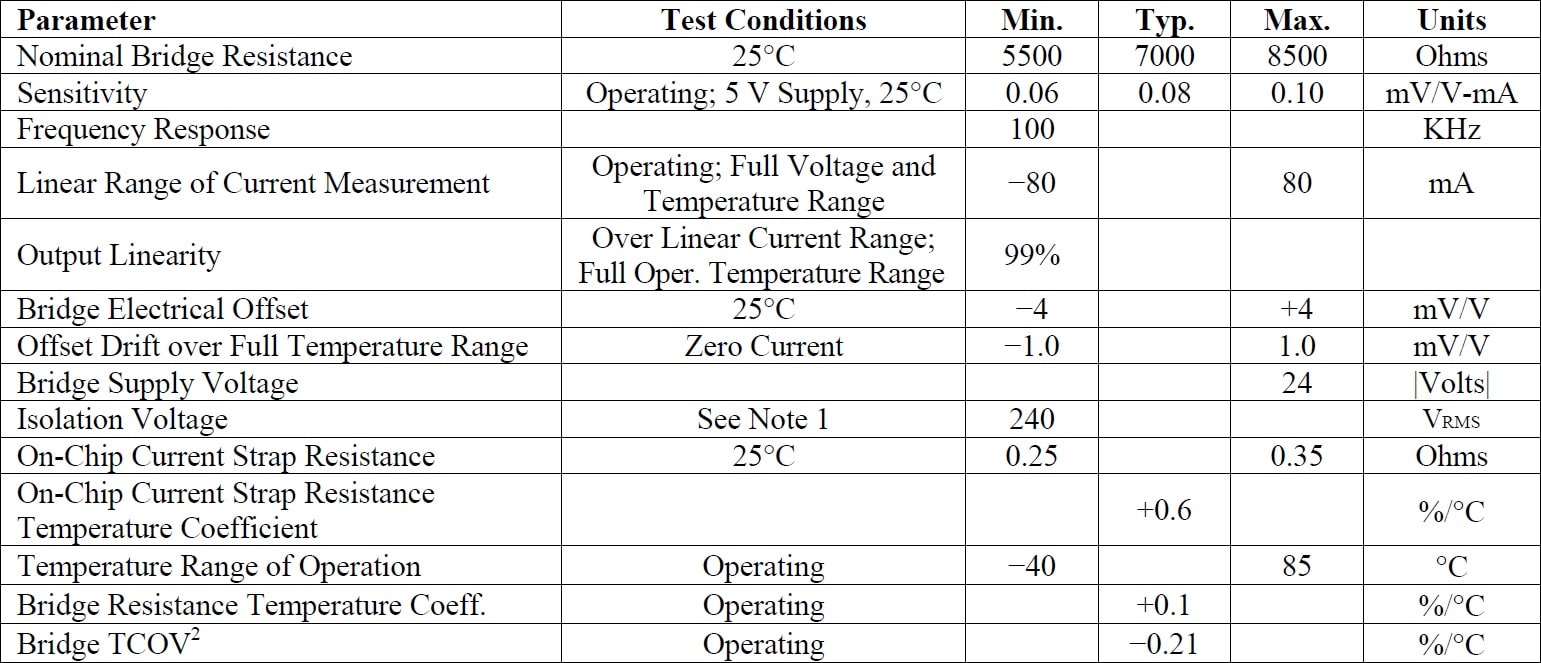 1. For isolation measurement, the sensor is considered a two terminal device: I+ and I- pins (pins 3 and 4) are shorted, and bridge pins (pins 1, 2, 5, and 6) are shorted.

2. TCOV is the percent change in output signal over temperature, with a constant voltage source powering the part.