Riedon PF2272 Series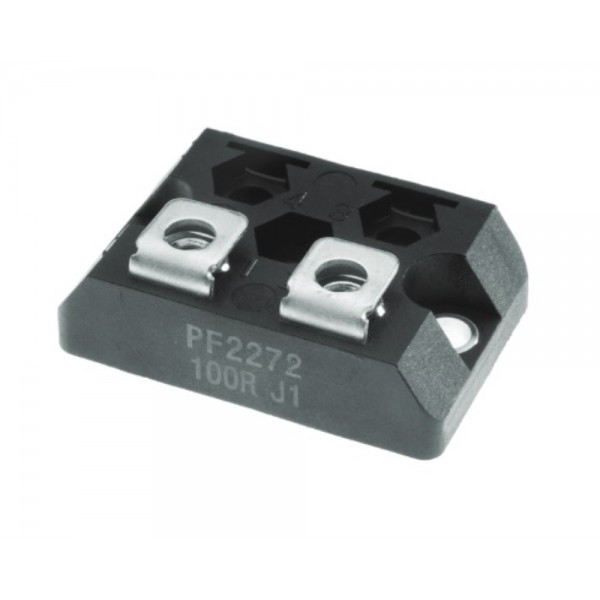 The PF2272 non-inductive, power thick film resistor series from Riedon offers all E12 resistance values in the range between 0.1Ω and 1MΩ, plus 2Ω and 5Ω, with a power rating of 200W. They offer a standard tolerance of 5%, with 1% available upon request, and TCR as low as 100ppm/°C. The PF2272 power film resistors come in standard TO-227 housing with an isolated back plate and M4x5mm screws included, and are available in three different terminal configurations. They require mounting on a suitable heat sink (please see the datasheet for calculations).

Power rating of 200W with heat sink (5W without heat sink)
Resistance range 0.1Ω to 1MΩ, nominal E12 plus 2Ω and 5Ω
Inductance as low as 14nH
Standard tolerance ±5%, ±1% available upon request
Thermal resistance as low as 0.35°C/W
TCR of ± 100ppm/°C
Operating temperature −55°C to +155°C
TO-227 Housing
Isolated back plate
Riedon PF2272 series thick film power resistors are available in three different terminal configurations:

The below table gives the full specifications for each resistor model available in the Riedon PF2272 resistor series: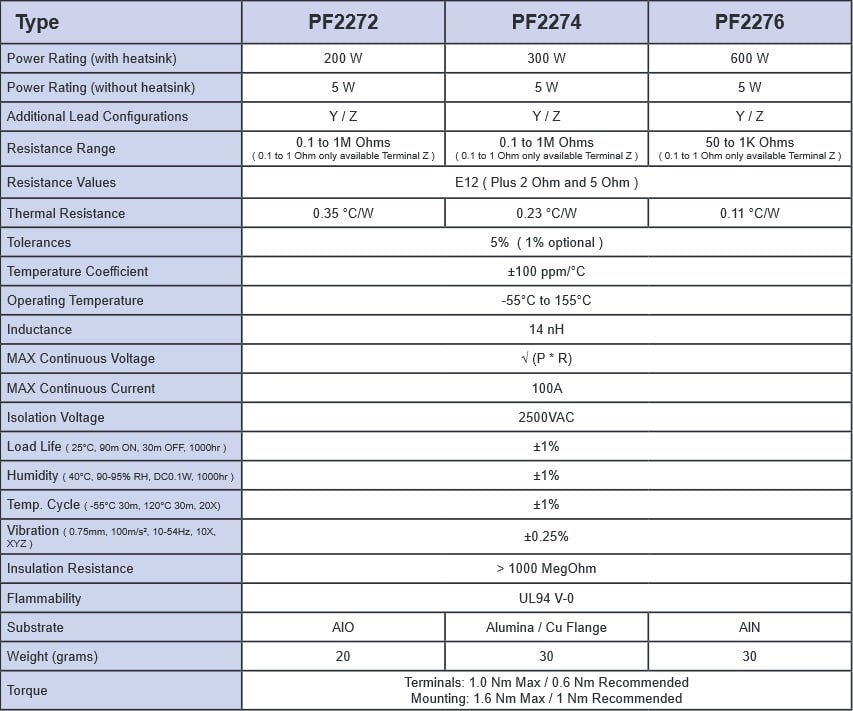 Specifications
Additional Features

Power thick film resistor
Power rating 200W
Very low inductance
TO-227 housing
Operating temperature of −55° to +155°C

Maximum Resistance
Minimum Resistance
TCR
Tolerance
This product is available fully compliant to the RoHS EU directive 2011/65/EU.