NVE ALT025 TMR Bipolar Bridge Sensor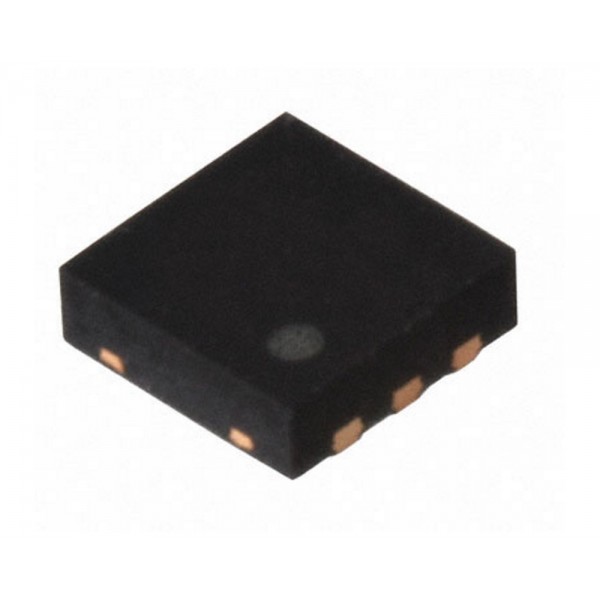 The new revolutionary ALT025 analog bipolar bridge sensor by NVE utilises Tunneling Magnetoresistance (TMR) to achieve extraordinary amount of signal (typically 20mV/V/mT) and linear range (±10 mT (±100 Oe)). Unlike other magnetic sensors, the ALT025 is able to recognize positive and negative field (South and North pole) and change the output sign accordingly, making it ideal for current sensing and proximity sensing applications where AC waveforms are expected or where the signal changes sign. The bridge signals in ALT025 are stable over the temperature range from -40°C to +125°C and the sensor is available in a miniature TDFN6 package.
Analog TMR differential bridge sensor
Bipolar output - able to recognise positive and negative field and changes the output sign accordingly
Capable of handling large signals, typically 20 mV/V/mT
Linear range of ±10 mT (±100 Oe)
Ultra-low temperature coefficient of output (±0.1 %/°C)
Operating temperature range of −40°C to +125°C
Up to 300 kHz frequency bandwidth
20 kΩ typ. device resistance for low power
Ultraminiature TDFN6 package
ASR002 sensors feature Wheatstone bridge configuration, allowing them to operate as purely ratiometric devices; operating at extremely low supply voltages, their output signal is proportional to the supply voltage.
Typical applications for the ALT025 series include:
Motion, speed, and position control
Non-contact current sensing
Mechatronics and robotics
The below table gives the full specifications of the NVE ALT025 analog TMR bridge sensor: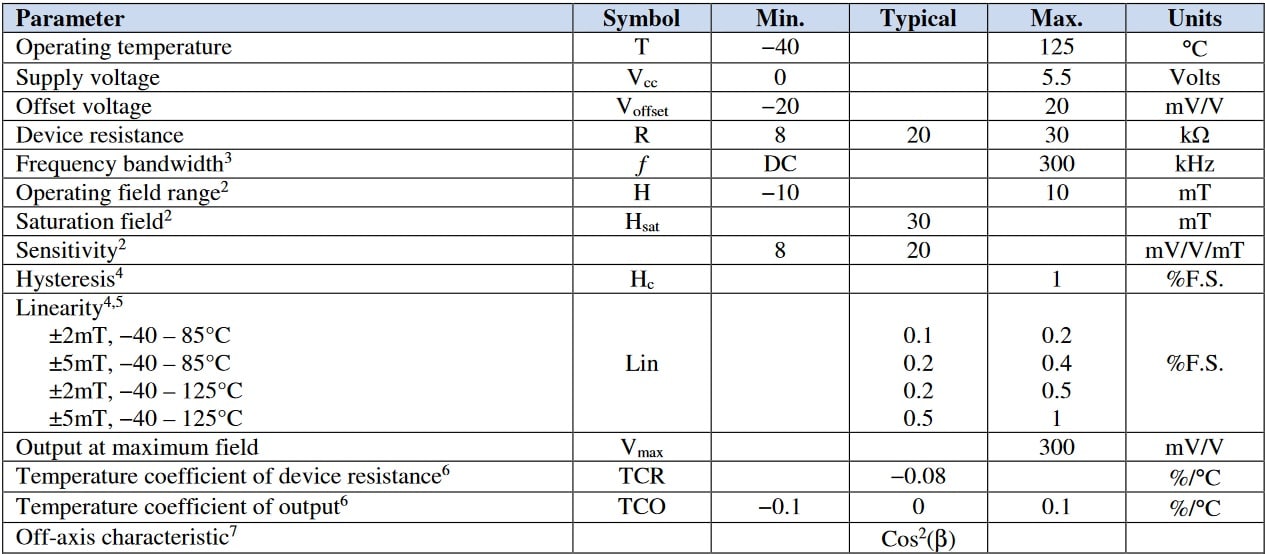 Specifications
Additional Features

Analog TMR bridge sensor
Revolutionary bipolar differential output
Large signals, typically 20 mV/V/mT
Linear range of ±10 mT (±100 Oe)
Ultra-low temperature coefficient of output (±0.1 %/°C)

Operating Temperature
−40°C to +125°C
Package/Size
Ultraminiature TDFN6 package
Supply Voltage
7V maximum
We are pleased to provide you with a range of additional content including product datasheets, case studies, white papers and application notes for your reference. Please see below for the latest content available:
This product is available fully compliant to the RoHS EU directive 2011/65/EU.