About Us
Rhopoint Components has been meeting the exacting demands of the international marketplace in precision electronic components and sensor products since 1975. Rhopoint Components offers a very high level of field and internal technical and commercial support for all our product ranges backed by an efficient stocking and distribution operation. We take pride in the fact that our level of product knowledge is the same as that of our manufacturing partners enabling you to get quick answers to your technical questions.
Our main industry sectors are:
Audio
Automotive
Medical
Military and Aerospace
Motion Control
Power Control
Scientific Instrumentation
Test and Measurement
If you are interested in our wide range of precision electronic components, pressure and temperature sensors or connector products, please have a look around our website or contact us with your enquiry.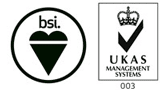 Please use the links below to download the latest copies of our RoHS and REACH compliance statements as well as our latest ISO 9001:2015 certificate: