Here at Rhopoint, we pride ourselves on giving the very best service by building an open, trusting, and professional relationship with all our customers.
Commercial Support
Our friendly and knowledgeable team are on hand to assist with pricing, quotations and any other queries you may have, including:
Product Support
Alongside our proficiency in commercial support, we also have several qualified engineers within our team that can offer in depth product knowledge and support when you need it most.
Our expert team have been working closely with our manufacturing partners for many years, placing us in a unique position to advise on projects, whether specialised custom or standard stocked parts.
As part of our product support, we offer the following: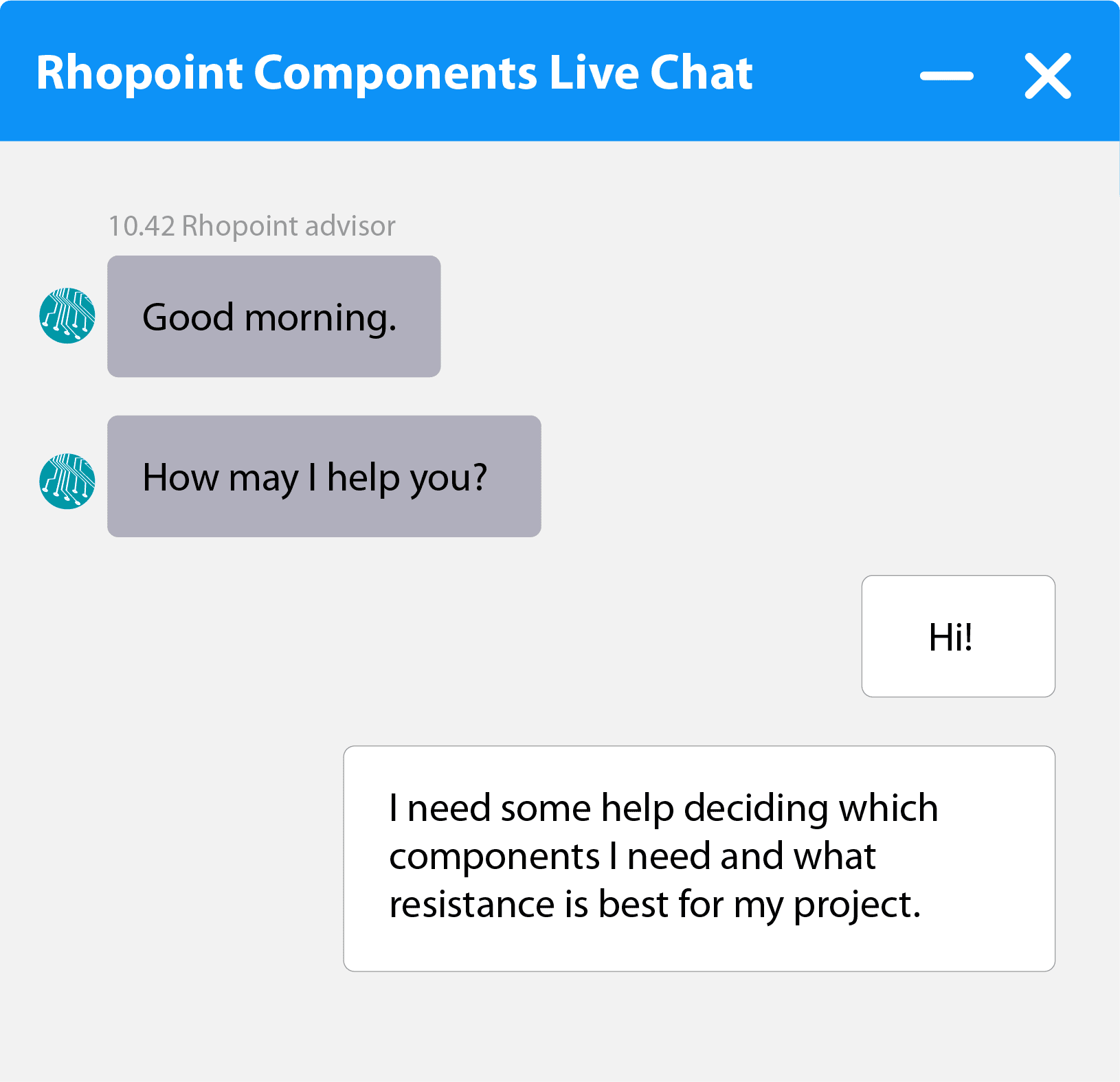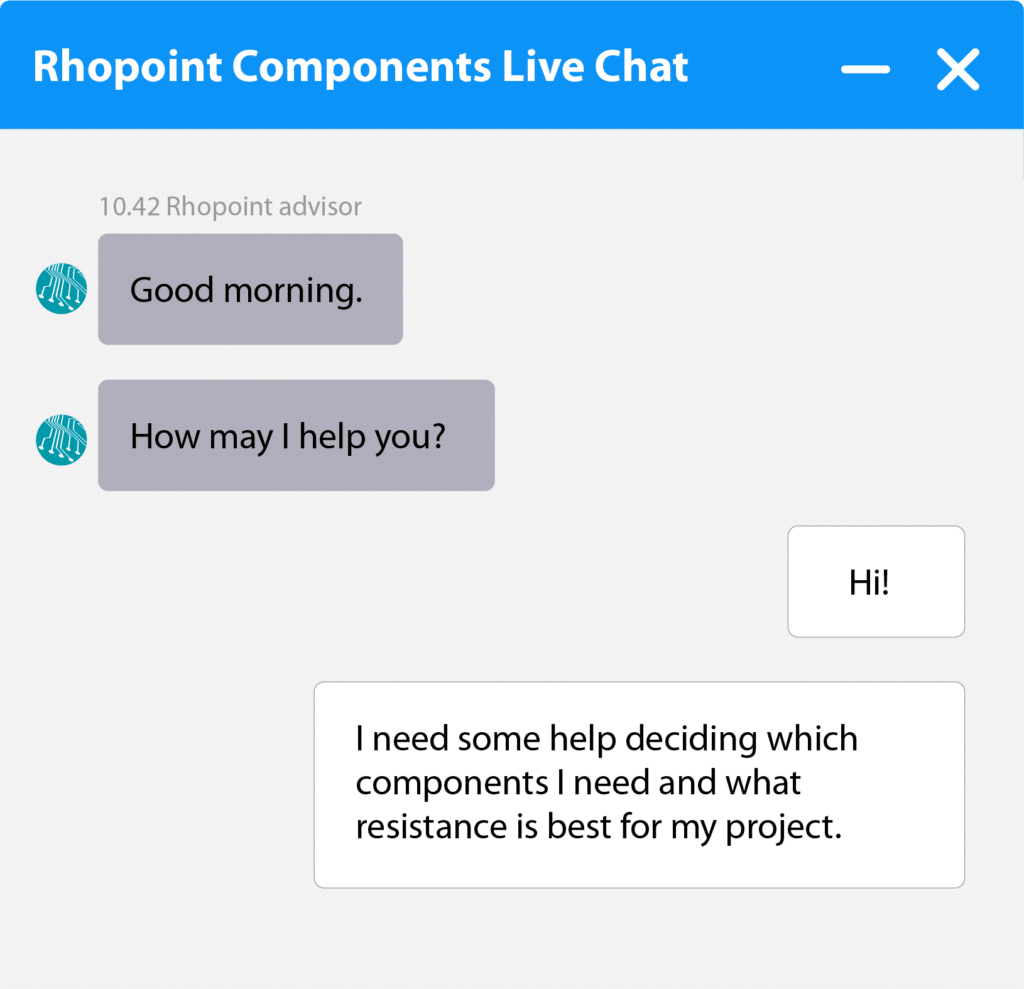 Get help now through our Live chat service.
Our advisors are ready to help:
Monday to Thursday: 08:30 – 17:00
Friday: 08:30 – 12:45
Saturday to Sunday: Closed
If you'd like to contact us outside of these times, please email us on: sales@rhopointcomponents.com
We'll aim to respond within 24 hours.