Rhopoint Components Product Brochure
Brimming with our latest product categories, services and an insight into the Rhopoint Group.
Within the field of Test and Measurement, Rhopoint is a group of companies specialising in the design, manufacture, distribution, service and calibration of high precision products into niche markets, globally.
Rhopoint Components Ltd, a member of the Rhopoint Group, specialise in the distribution of precision electronic components, sensors and connectors.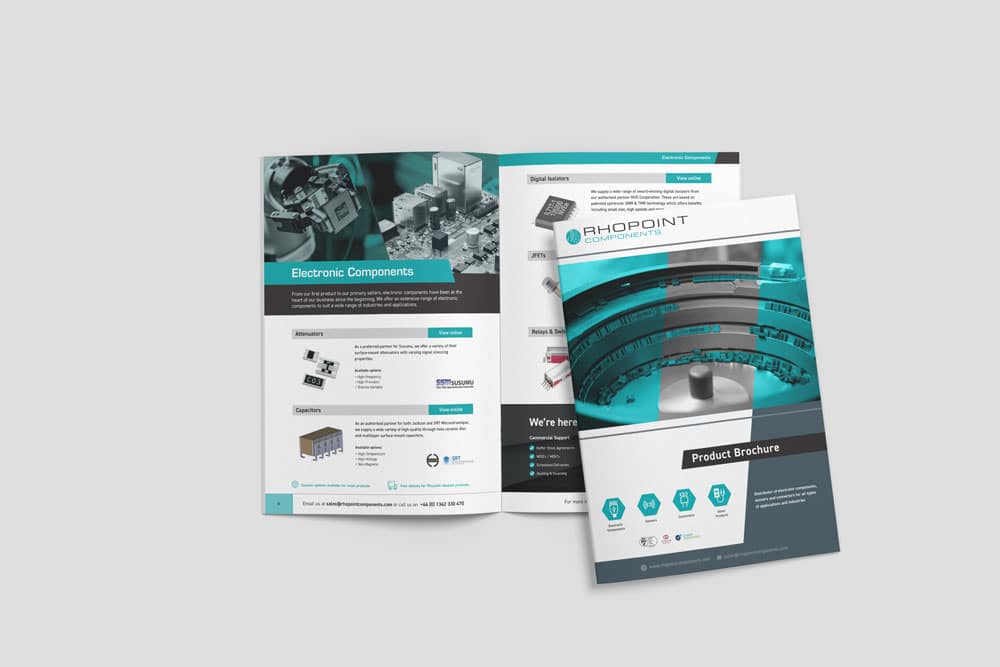 Download your copy today!
Get your copy of our latest interactive digital product catalogue today! Packed with a breakdown of our product offering from over 25 industry-leading manufacturers. Along with handy tables to find the components you're looking for, an overview of our accreditations and an overview of the Rhopoint Group.

What you can find in our latest brochure:
View our latest product categories and supporting manufacturers
See all our available services including industry standards and compliances
A dedicated section for Rhopoint Energy and it's supporting industries
Quick reference guide for all available manufacturers
Need a physical copy? Speak to a member of staff today, who will be happy to send one to you.