Cynergy3 ILLS Series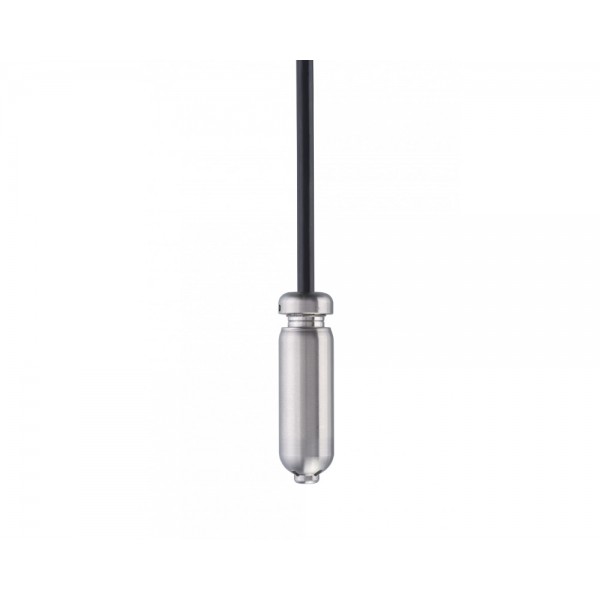 The ILLS series of submersible tank gauging level transmitters from Cynergy3 utilises piezo-resistive silicon sensing technology to achieve better level of control and measurements for small tanks (1m to 10m high), while ensuring excellent stability, repeatability and resolution. The probe is isolated by a stainless steel diaphragm as well as steel housing, designed for continuous submersion in liquids. This level transmitter offers accuracy below 0.5% of the full scale BFSL, with each device being temperature compensated, calibrated and fully traceable.
Submersible tank gauging level transmitter
Piezo-resistive sensor
Stainless steel diaphragm and housing ideal for continuous submersion in water, oils and fuels
Accuracy <0.5% of the full scale (BFSL)
Operating temperature range (media temperature) of -20°C to 60°C
Excellent operational life at over 100x106 cycles
Ideal for use in small tanks where conventional mechanical switches are not ideal
The ILLS series of level transmitters is available in several output, pressure range and cable length options. Further customisation is available on this product - speak to our technical sales team to discuss your requirement.

Typical applications for the Cynergy3 ILLS level transmitter series include:
Static tank level
Container or chamber level
Vehicle tank level
IBC , IBC Tote or Pallet Tank
Rainwater harvesting
The below table gives the full specifications for each resistor model available including the Cynergy3 ILLS series: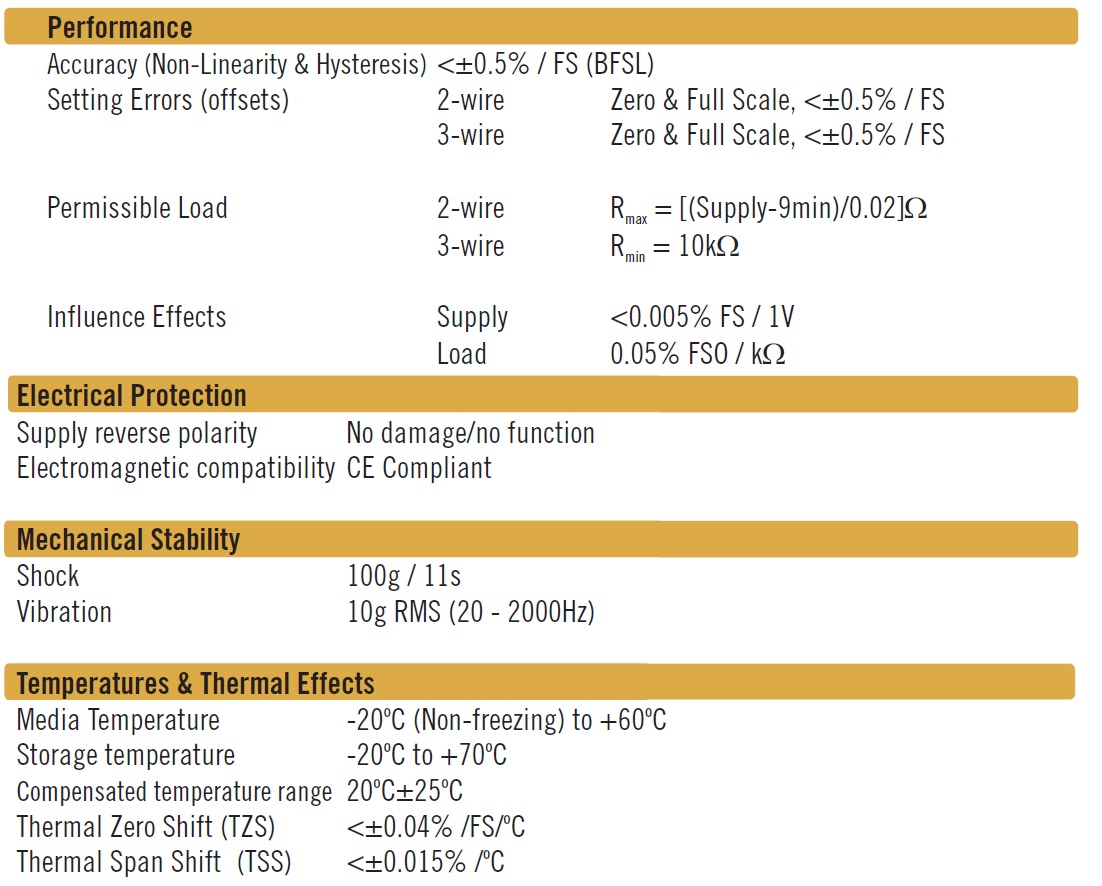 Specifications
Accuracy
<0.5% FS BFSL
Additional Features

Submersible tank gauging level transmitters
Piezo-resistive sensor
Excellent stability,repeatability and resolution
Suitable for continuous submersion in the liquid - ideal for use with water, oils and fuels (refer to the Chemical Compatibility sheet in the technical library

Operating Temperature
-20°C to +60°C media temperature
Output

4-20mA (2-wire option)
0.5V - 4.5V non-ratiometric (3-wire option)

Package/Size
Stainless steel housing and diaphragm
Pressure Range

0-1mWG (0-39"WG)
0-2.5mWG (0-98"WG)
0-5mWG (0-197"WG)
0-7.5mWG (0-276"WG)
0-10mWG (0-394"WG)

Supply Voltage
9-32V DC
We are pleased to provide you with a range of additional content including product datasheets, case studies, white papers and application notes for your reference. Please see below for the latest content available:
This product is available fully compliant to the RoHS EU directive 2011/65/EU.