NVE AFL300-00E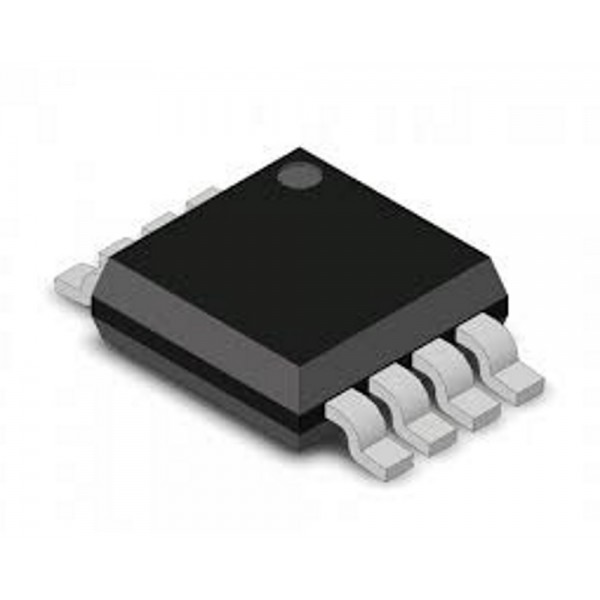 The AFL300-00E low power switch sensor from NVE integrates GMR sensor elements with digital onboard signal processing electronics. The switch is designed for use in low power and battery applications, and features supply voltages of 4.5V to 5.5V and continuous operation at currents between 30μA to 50μA. The AFL series from NVE magnetic sensors, have extremely precise magnetic operate point of 10Oe (typ.) and release differential of between 1Oe and 6Oe.
GMR low power switch sensor
Precision magnetic operate point of 10Oe (typ.)
Supply voltage between 4.5V and 5.5V
Supply current between 30μA and 50μA
Digital output
Release differential range from 1Oe to 6Oe
Omnipolar response
Operating Temperature range from -20°C to +85°C
Frequency response of 100kHz
MSOP8 Package
The NVE AFL300-00E GMR low power switch sensor covers the following applications:
Motion, speed, and position control
Proximity sensing
Portable instruments
Utility meters
Noncontact over current protection
Battery powered applications
The below table gives the full specifications of the NVE AFL series including the AFL300-00E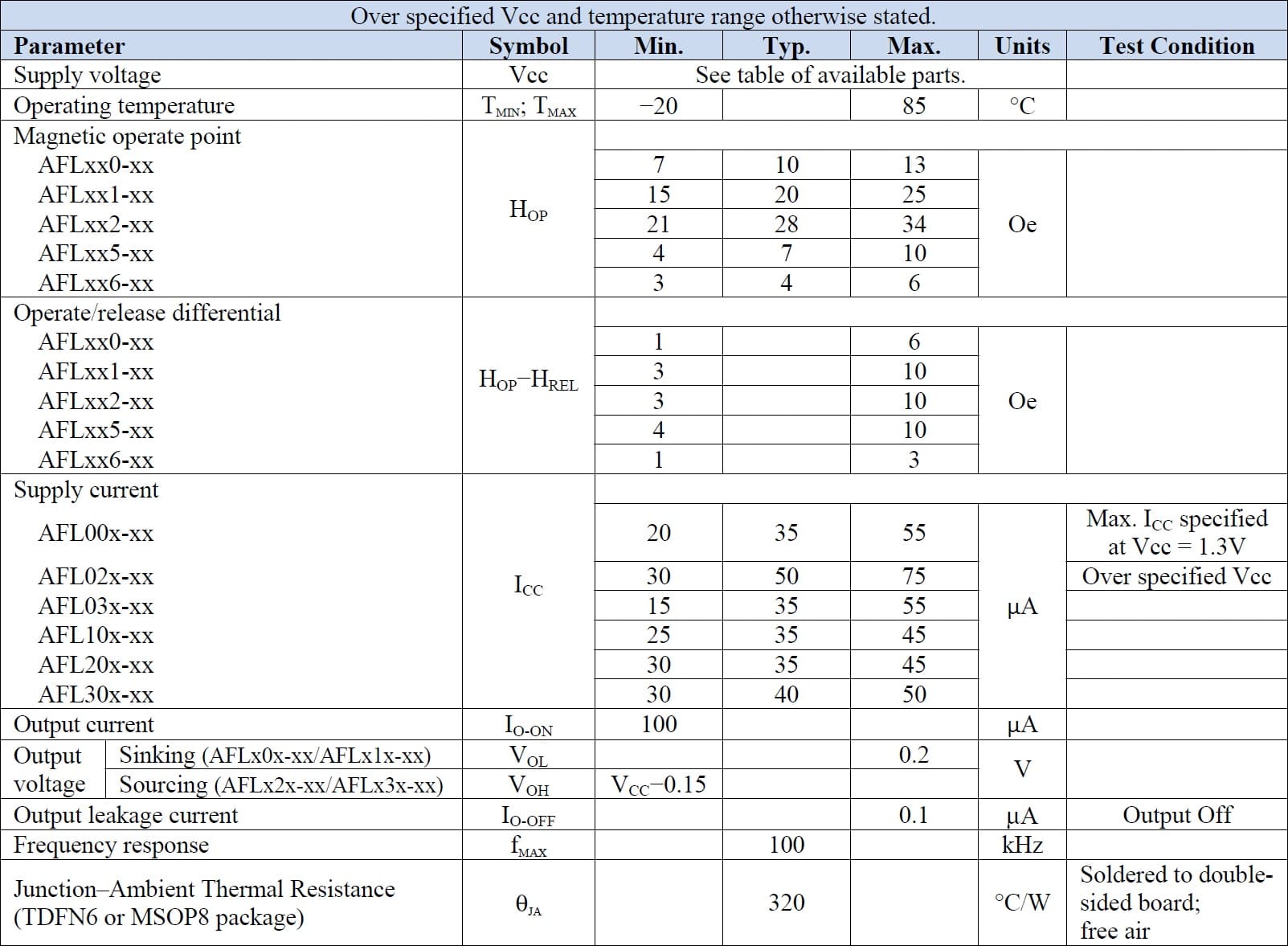 Specifications
Additional Features

GMR low power switch sensor
Supply current 40μA (typ.)
Digital output
Temperature and voltage stability
Omnipolar response
Operate point 10Oe (typ.)
Release differential range of 1Oe to 6Oe
MSOP8 Package

Frequency Response
100kHz
Magnetic Orientation
Cross axis
Operating Temperature
-20°C to +85°C
Output Configuration
Normally Off - Current sink
Supply Voltage
4.5V to 5.5V
We are pleased to provide you with a range of additional content including videos, product datasheets, case studies, white papers and application notes for your reference. Please see below for the latest content available:
This product is available fully compliant to the RoHS EU directive 2011/65/EU.