NVE IL511-3E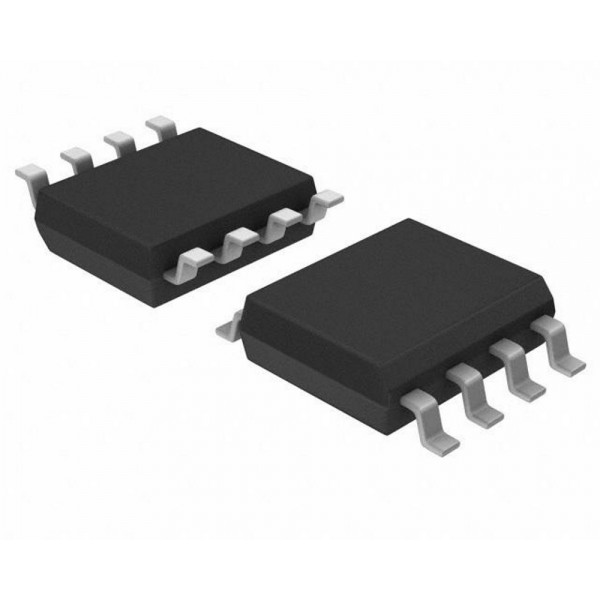 The IL511-3E DC-correct dual channel digital isolators from NVE are a low-cost isolator alternative to opto-couplers, operating up to 2 Mbps over an operating temperature range of −40ºC to 85ºC. These devices use NVE's patented IsoLoop® spintronic Giant Magnetoresistive (GMR) technology. A unique ceramic/polymer composite barrier provides excellent isolation and virtually unlimited barrier life. The IL511-3E from NVE have a pulse width distortion of 10ns with an isolation of 2.5KVRMS and a transient immunity of 50kV/microsecond, internal refresh clock which ensures the synchronisation of input and output within 9 μs of the supply passing the 1.5 V threshold.
Surface-mount DC-correct digital isolator
Unidirectional two channel isolation
Power supply between 3V and 5V
Maximum speed of 2Mbps
Typical quiescent current of 0.0013A/channel
High voltage endurance of 1000VRMS/1500VDC
Operating temperature range of −40°C to +85°C
Common mode transient immunity of 30 kV/μs min. and 50 kV/μs typ.
Low EMC footprint
Pulse width distortion of 10ns
Propagation delay of 25ns
Barrier life of 44000 years
UL 1577 recognised; IEC 60747-5-5 (VDE 0884) certified
8-pin SOIC package
The IL511 isolators can be used with Power on Reset (POR) circuits common in microcontroller applications, as the means of ensuring the output of the device is in the same state as the input a short time after power up.
The NVE IL511 series DC-correct two channel digital isolators are ideal for the following applications
ADC's and DAC's
Digital filedbus
Multiplexed data transmission
Data interfaces
Board to board communication
Digital noise reduction
Ground loop elimination
Parallel bus
Peripheral interfaces
Logic level shifting
The below table gives the recommended operating conditions of the NVE IL511 DC-correct two channel digital isolator series including the IL511-3E:

Specifications
Additional Features

Surface-mount DC-correct dual channel digital isolator
Common mode transient immunity 30kV/μs min. and 50kV/μs typ.
High voltage enduramce of 1000VRMS/1500VDC
Barrier life of 44000years
Output quiescent supply current 0.0036A (VDD = 5V)
Pulse width distortion 10ns
Low EMC footprint
UL 1577 recognised; IEC 60747-5-5 (VDE 0884) certified
8-pin SOIC package

Creepage Distance
4mm min
Input/Output
Maximum Data Rate
2Mbps
Operating Temperature
-40°C to +85°C
Propagation Delay
25ns
Supply Voltage
3V to 5V
We are pleased to provide you with a range of additional content including videos, product datasheets, case studies, white papers and application notes for your reference. Please see below for the latest content available:
This product is available fully compliant to the RoHS EU directive 2011/65/EU.