Cynergy3 DA (UL) Series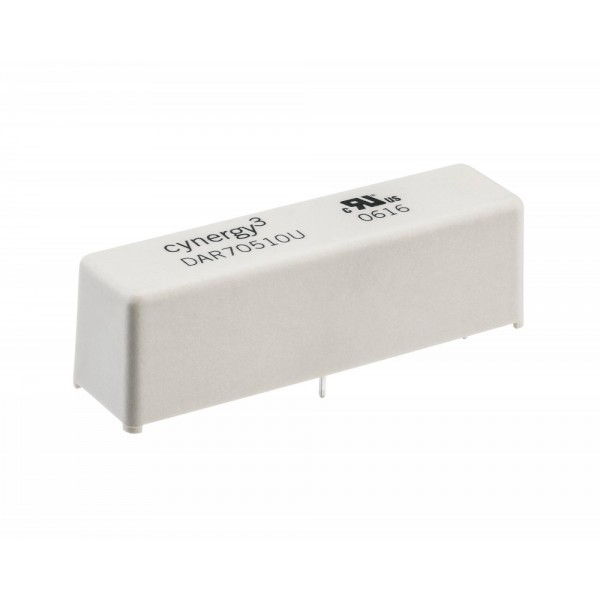 The DA (UL) series of normally open, high voltage relays offers an isolation voltage of 5kV with contact resistance as low as 15mΩ (typical for Rhodium contacts). These relays utilise high vacuum reed switches to achieve their excellent characteristics, and are available in choice of Rhodium or Tungsten contacts - the Rhodium contacts offer lower contact resistance, while the Tungsten handles higher switching voltages. The DA (UL) series of relays is offered as PCB and panel mountable with variety of connection options. The series has been UL approved as per pollution degree 2 classification. The DA (UL) series offers a working temperature range from -20°C up to +70°C.
UL approved, normally open, high voltage relays
5kV isolation voltage
Contact resistance typically 15mΩ with Rhodium contacts (50mΩ maximum)
Maximum switching voltage as high as 3.5kV with Tungsten contacts
Excellent AC characteristics
PCB or panel mount versions available
Choice of HV connection includes flying leads, solder turret (wire wrap) or 1/4" spade terminals
Working temperature from -20°C up to +70°C
Typical applications for the Cynergy3 DA (UL) N/O high voltage relay series include:
Medical - cardiac defibrilators
Test equipment
High voltage power supplies
The below table gives the full specifications for each resistor model available including the Cynergy3 DA (UL) series: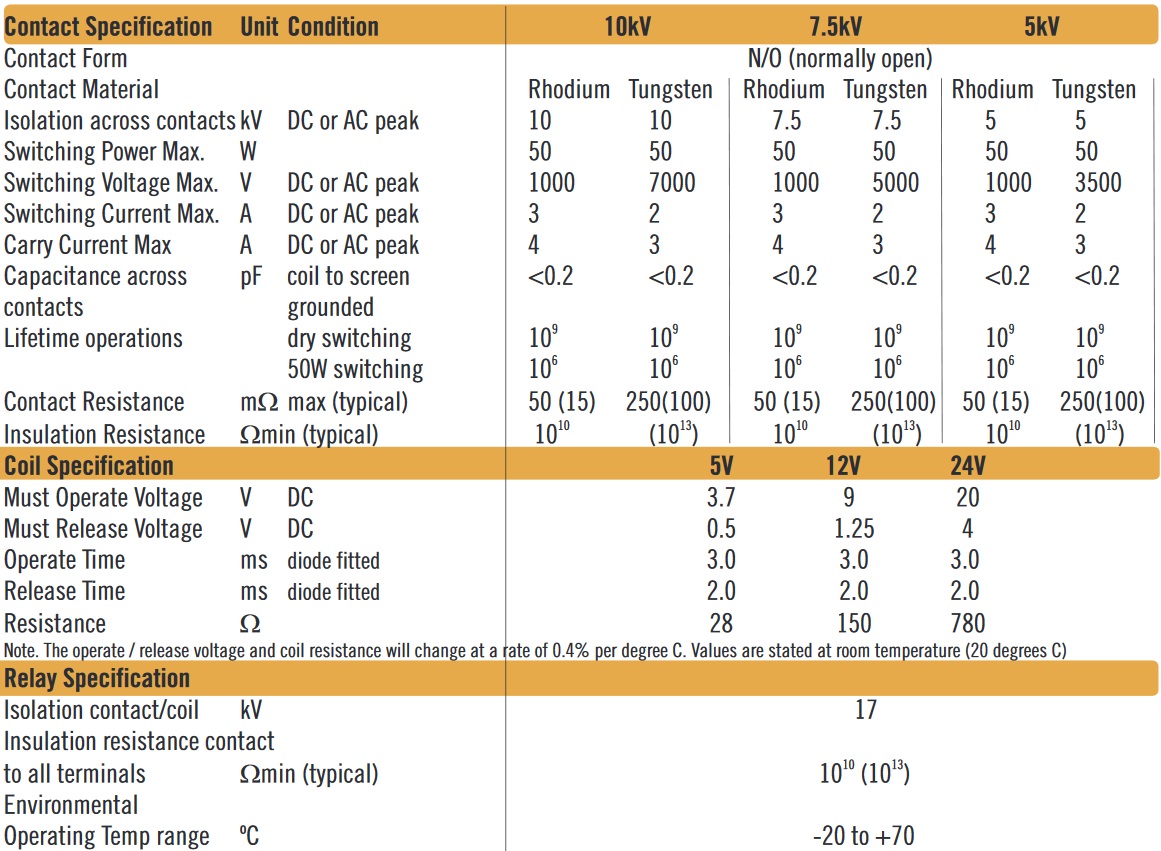 Specifications
Additional Features

Normally Open, High Voltage Relays
UL Approved
Low contact resistance
Excellent AC characteristics

Coil Voltage
Connection Type

PCB mount
Flying leads
Solder turret (wire wrap)
1/4" spade terminals
Panel mount

Contact Form
Isolation
5kV
Operating Temperature
-20°C to +70°C
Voltage Rating

Rhodium contacts: 1kV
Tungsten contacts: 3.5kV
We are pleased to provide you with a range of additional content including product datasheets, case studies, white papers and application notes for your reference. Please see below for the latest content available:
Below is a part number break down for the DA (UL) High Voltage Relay series: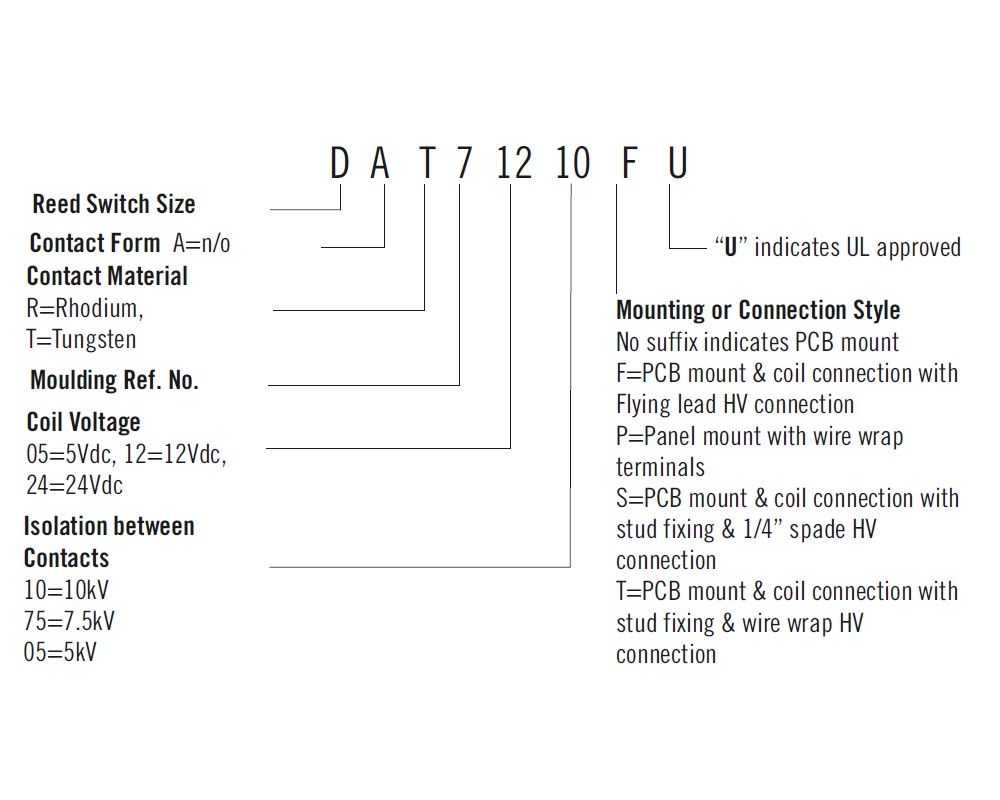 This product is available fully compliant to the RoHS EU directive 2011/65/EU.