Cynergy3 IWTT Series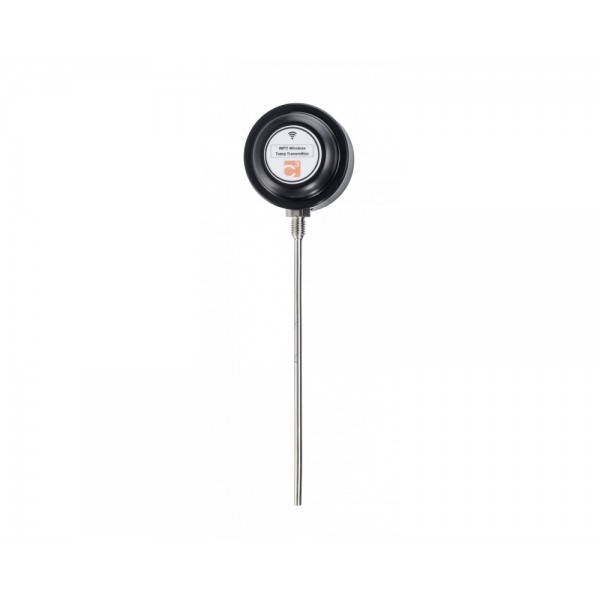 The IWTT series of wireless industrial temperature transducers from Cynergy3 utilises J or K type thermocouples or PT100 RTD sensor to offer an excellent cost effective alternative to traditional wired transducers in inaccessible or expensive installation environments. The sensors feature accuracy as low as <±0.1% of the full scale, temperature coefficient of ±500ppm/°C and up to 750m line-of-sight range. The IWTT series' user-selectable features include transmission update rates, output (4-20mA or 1-5V), and configuration (single or 5 channel; depending on receiver used). The IWTT series is designed to be paired with one of the IWR family of wireless receivers for simple plug-and-play temperature measurement solution; a compression fitting is available to allow easy alignment of the head with the receiver. The sensors are housed within an acetal body, making them suitable to use in harsh environments. Each device comes temperature compensated, calibrated and fully traceable.
Industrial wireless temperature transducers
Selection of type J-type thermocouple (0-1200°C range), K-type thermocouple (0-1350°C range) or PT100 RTD sensor (-200 - +800°C range)
Acetal housing suitable for use in harsh environments
Accuracy <±0.1% of the full scale (non-linearity and hysteresis)
Operating temperature range (ambient temperature) of -20°C to 50°C
Battery life up to 5 years with 10s update rate
Process connection via 1/4" BSP male
The IWTT series of temperature transducers is available in a range of input and sheath length options. Further customisation is available on this product - speak to our technical sales team to discuss your requirement.

Typical applications for the Cynergy3 IWTT pressure transducer series include:
Simple cable replacement installation - dispense with expensive cable runs
Environmental monitoring - pumping stations, sewage plants, water treatment etc.
Facilities management - boiler rooms, plant hydraulics, plant pneumatics
Asset monitoring - tank farms, process plants, HVAC and building management
Service contract - temporary installation for servicing and field trials
The below table gives the full specifications for each resistor model available including the Cynergy3 IWTT series:

Specifications
Accuracy
<±0.1% FS (Non-linearity and hysteresis)
Additional Features

Industrial Wireless Temperature Transducer
Selection of thermocouple (J or K type) or RTD sensor inptu
Up to 750m line-of-sight range (depending on receiver used)
Excellent media compatibility
5 year battery life with 10s transmission update rate
Single or five channels available
Head connection via 1/4" BSP
Economical solution

Operating Temperature
-20°C to +50°C Ambient Temperature
Output
Package/Size

Acetal body
Stainless steel sheath (optional length)

Ranges

Type J: 0 - 1200°C
Type K: 0 - 1350°C
PT100 RTD: -200 - +800°C

Transmission Rate
User selectable:

1s
5s
10s
20s
30s
60s
120s
600s
We are pleased to provide you with a range of additional content including product datasheets, case studies, white papers and application notes for your reference. Please see below for the latest content available:
Below is a part number break down for the Cynergy3 IWTT Wireless Temperature Transducer Series:

We are pleased to provide you with a range of videos, please see below for the latest content available:
VIDEOS
Cynergy3 Wireless Pressure & Temperature Sensors Video

Overview of the features and benefits of Cynergy3 wireless temperature and pressure sensor technology.
This product is available fully compliant to the RoHS EU directive 2011/65/EU.