Cynergy3 IPS Series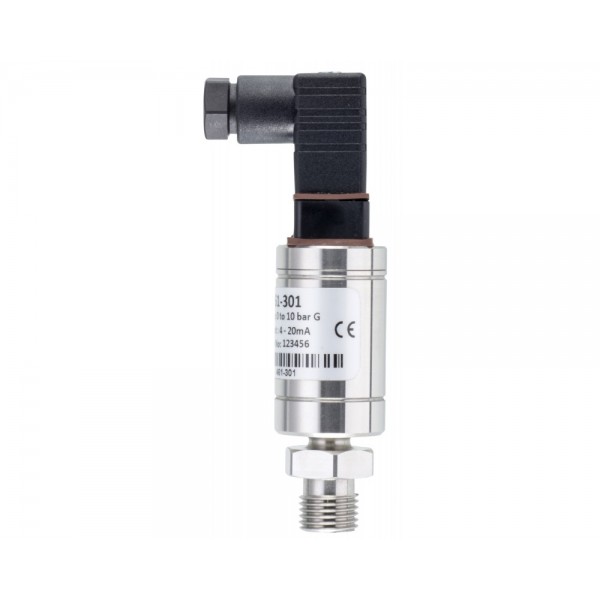 The IPS series of ceramic industrial pressure transducers from Cynergy3 utilises piezo-resistive ceramic sensing technology to achieve excellent accuracy (<±0.25% of the full scale BFSL) and a microprocessor based amplifier for stability, making it an ideal device for industrial applications. The IPS pressure transducer is available with selection of pressure ratings (between -1 and 400 bar G) and outputs (4-20mA, 0-100mV or 0-5V). Moreover, the sensor features stainless steel housing ensuring excellent media compatibility. Each device comes temperature compensated, calibrated and fully traceable.
Industrial pressure transducers
Piezo-resistive, thick-film, ceramic sensor
Stainless steel housing for excellent media compatibility
Accuracy <±0.25% of the full scale (BFSL)
Operating temperature range (media temperature) of -40°C to 135°C
Excellent operational life at over 100x106 cycles
Process connection via 1/4" BSP male
The IPS series of pressure transducers is available in several output and pressure range options. Further customisation is available on this product - speak to our technical sales team to discuss your requirement.

Typical applications for the Cynergy3 IPS pressure transducer series include:
Various industrial applications
The below table gives the full specifications for each resistor model available including the Cynergy3 IPS series: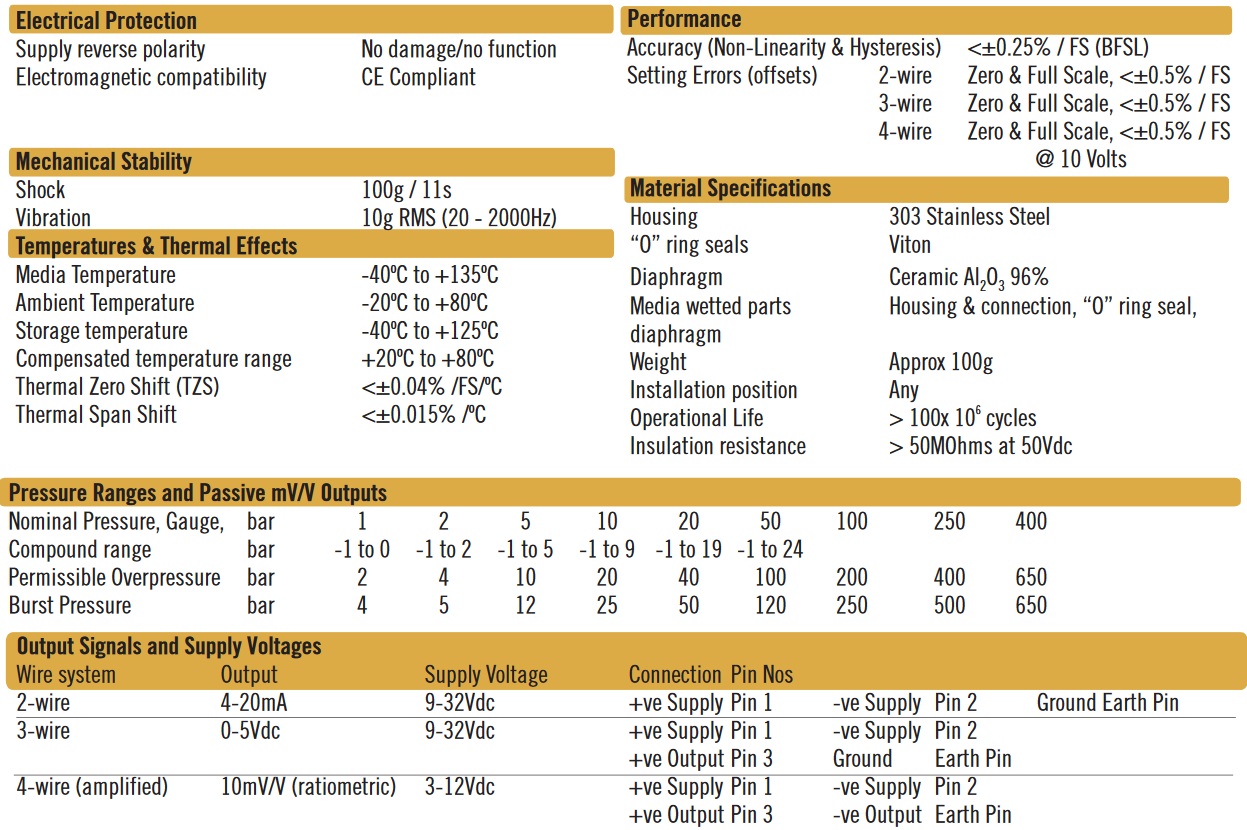 Specifications
Accuracy
<±0.25% FS BFSL
Additional Features

Industrial Pressure Transducer (BSP)
Piezo-resistive ceramic sensor
Excellent stability
Excellent media compatibility

Operating Temperature

-40°C to +135°C Media Temperature
-20°C to +80°C Ambient Temperature

Output
Package/Size
Stainless steel housing

Pressure Range

0 to +1 Bar G
0 to +6 Bar G
-1 to +9 Bar G
0 to +10 Bar G
0 to 16 Bar G
-1 to +24 Bar G
0 to 25 Bar G
0 to 40 Bar G
0 to 100 Bar G
0 to 250 Bar G
0 to 400 Bar G

Supply Voltage

9-32Vdc for 4-20mA and 0-5Vdc outputs
3-12Vdc for 10mV/V output
We are pleased to provide you with a range of additional content including product datasheets, case studies, white papers and application notes for your reference. Please see below for the latest content available:
Below is a part number break down for the Cynergy3 IPS Pressure Transducer series:
This product is available fully compliant to the RoHS EU directive 2011/65/EU.