Cynergy3 LITTLE-EX Series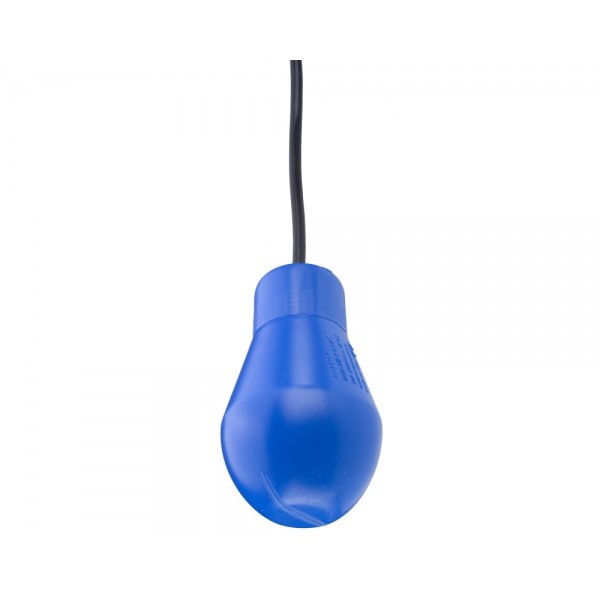 The LITTLE-EX series of cable end float switches by Cynergy3 utilises a self-cleaning switching element to enable switching insensitive to humidity or condensation and hence use in widely fluctuating temperatures. These float switches are ATEX Ex II 1 G Ex ia IIC T6 certified and designed for use in hazardous areas. The switch is housed within a high density polyethylene floating body (please refer to the Chemical compatibility chart in Technical library) with centre of gravity carefully positioned near the cable entry. The LITTLE-EX series is supplied with 5m, 10m or 20m length of cable and can be operated in temperatures between -20°C and +40°C.
ATEX certified cable end float switch
Supplied with 5m, 10m or 20m cable
Self-cleaning design prevents buildup of solids
Switching element not affected by rapid temperature changes, humidity or condensation
Operating temperature range of -20°C to 40°C
It is necessary to use an Exia barrier with these switches
Contact form: C/O
Typical applications for the Cynergy3 LITTLE-EX float switches include:
Water tanks
Industrial waste water
Sewage
The below table gives the full specifications for each resistor model available including the Cynergy3 LITTLE-EX series: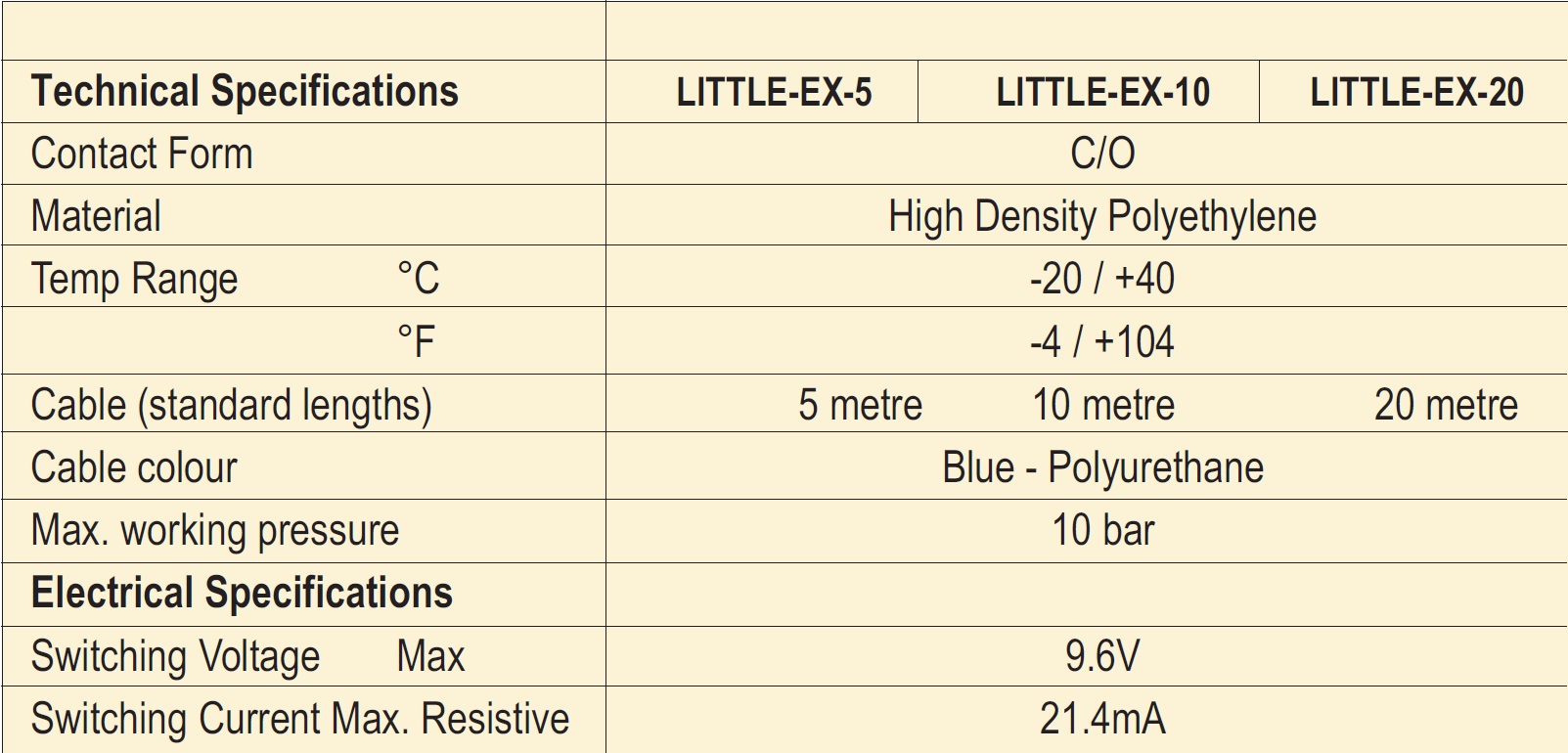 Specifications
Additional Features

Cable end float switches
ATEX Ex II 1 G Ex ia IIC T6 certified for use in Hazardous areas
High density polyethylene body
Self-cleaning body
Choice of cable length - 5m, 10m or 20m
Unaffected by humidity, condensation and temperature changes

Colour
Blue
Configuration
Cable end
Contact Form
C/O
Operating Temperature
-20°C to +40°C
We are pleased to provide you with a range of additional content including product datasheets, case studies, white papers and application notes for your reference. Please see below for the latest content available:
This product is available fully compliant to the RoHS EU directive 2011/65/EU.