Cynergy3 RSF44 Series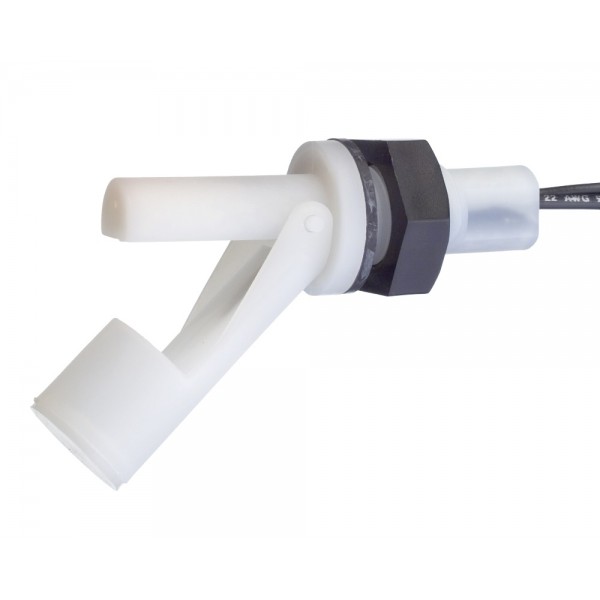 The RSF44 internal fitting polypropylene (PP) float switches are part of the RSF40 series offering compact design and a number of options including choice of maximum power (25VA or 100VA) and mounting (flying leads or M12 connector). Mounting of these switches requires access to the inside of the tank. The RSF44 switch action may be reversed by rotating the switch by 180° (make on rise - N/O or make on fall - N/C). The RSF44 float switches come with nitrile gasket as standard, are WRAS and NSF approved and can be operated in temperature range between -20°C and +100°C.
Compact Internal Fitting Float Switches
Opaque polypropylene body, supplied with nitrile gasket (see Chemical Compatibility sheet in Technical library for suitability with liquid media)
Switching action reversible by rotating the device
Selection of maximum power rating - 25VA or 100VA
Temperature range between -20°C and +100°C
Selection of flying leads or M12 electrical connection
Typical applications for the Cynergy3 RSF40 series of float switches include:
Size sensitive applications
Vending machines
Commercial washing machines
Evaporator units
Customisation is available on this product - speak to our technical sales team to discuss your requirement.
The below table gives the full specifications for the Cynergy3 RSF40 series including the RSF44 switches: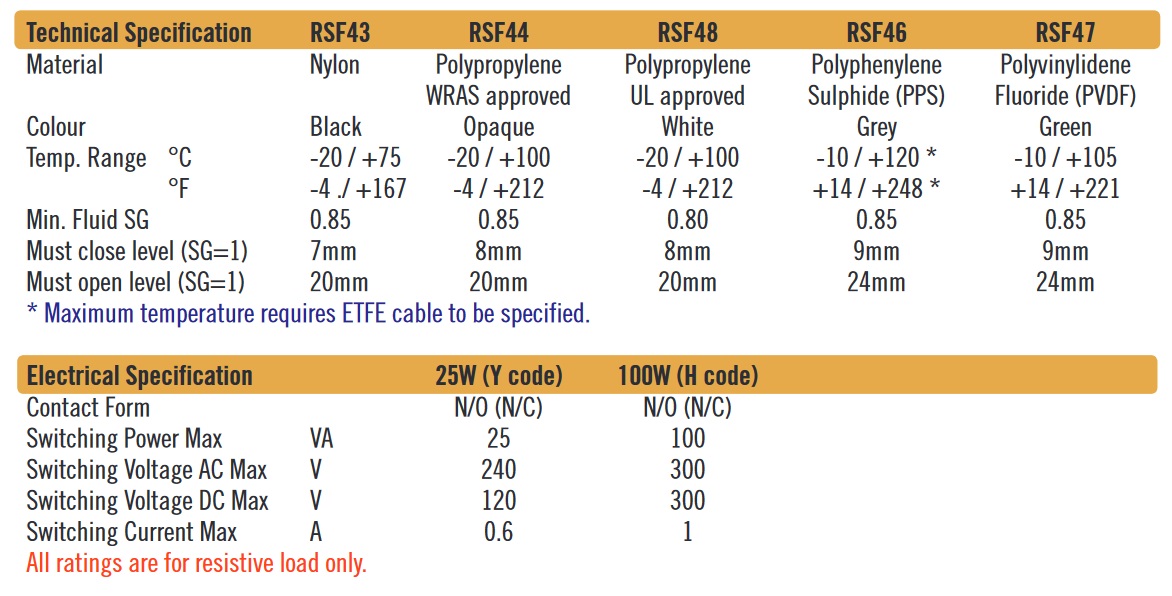 Specifications
Additional Features

Polypropylene (PP) Compact Internal Fitting Float Switch Series
Compact design for size sensitive applications

WRAS approved


Colour
Opaque
Configuration
Horizontal
Connection Type

Flying leads - 100cm PVC 16/0.2
M12 Connector

Contact Form
Normally-open (can be reversed by mounting the switch rotated by 180°)
Maximum Power Rating
Operating Temperature
-20°C to +100°C
We are pleased to provide you with a range of additional content including product datasheets, case studies, white papers and application notes for your reference. Please see below for the latest content available:
Below is a list of available part numbers within the Cynergy3 RSF40 Float Switch Series: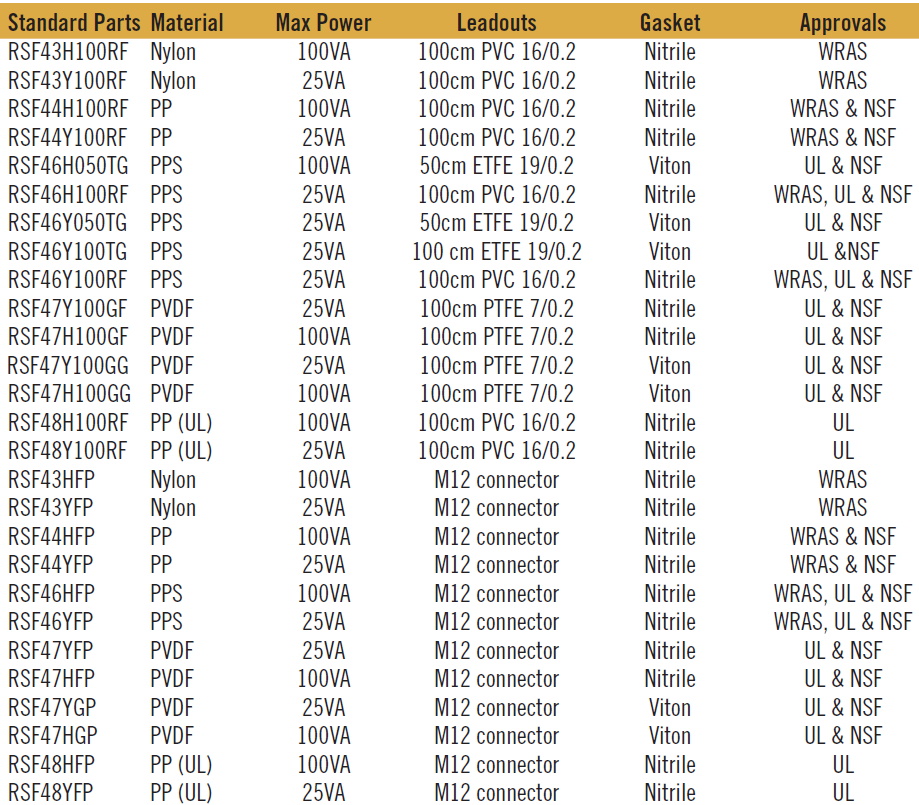 This product is available fully compliant to the RoHS EU directive 2011/65/EU.