Cynergy3 TAV F31 Series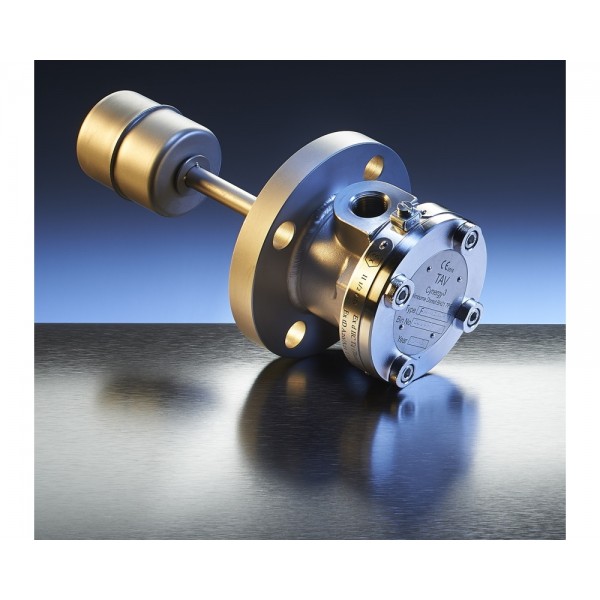 The F31 flameproof flange mount vertical switches from Cynergy3 are part of their TAV brand of fully customisable fluid handling components specialising in provision for harsh and hazardous environments. These switches are top mounted via flanged connection, from the outside of the tank, and offer 1, 2, 3 or 4 point level SPST or SPDT switch configurations. All F31 float switches are custom designed to a particular application, based on the SG of the fluid, maximum temperature and pressure required, flange size, distance between the mounting face to the switching point, switching action and other requirements. They are PED and ATEX certified (Ex II 1 / 2 G D, Ex d IIC T4 and Ex tD A20/A21 T110°C IP6X) for use in Zone 1 and 2 hazardous areas
Flameproof flange mount float switches
Vertical mounting, up to 4 point level switches (SPST or SPDT)
Each product fully customised for a particular application, no minimum order quantity
IP68 stainless steel enclosure
ATEX Certified for use in Zone 1 and 2 hazardous areas
Temperature range between -20°C and +135°C (depending on float material)
Typical applications for the Cynergy3 TAV F31 series of float switches include:
Water, diesel, oil and hydraulic tanks and reservoirs
Chemical and petrochemical storage and process control
Other harsh industrial and hazardous environments
This product is offered custom-designed as standard - please speak to our technical sales team to discuss your requirement.
The below table gives the full specifications for the Cynergy3 TAV F31 float switches: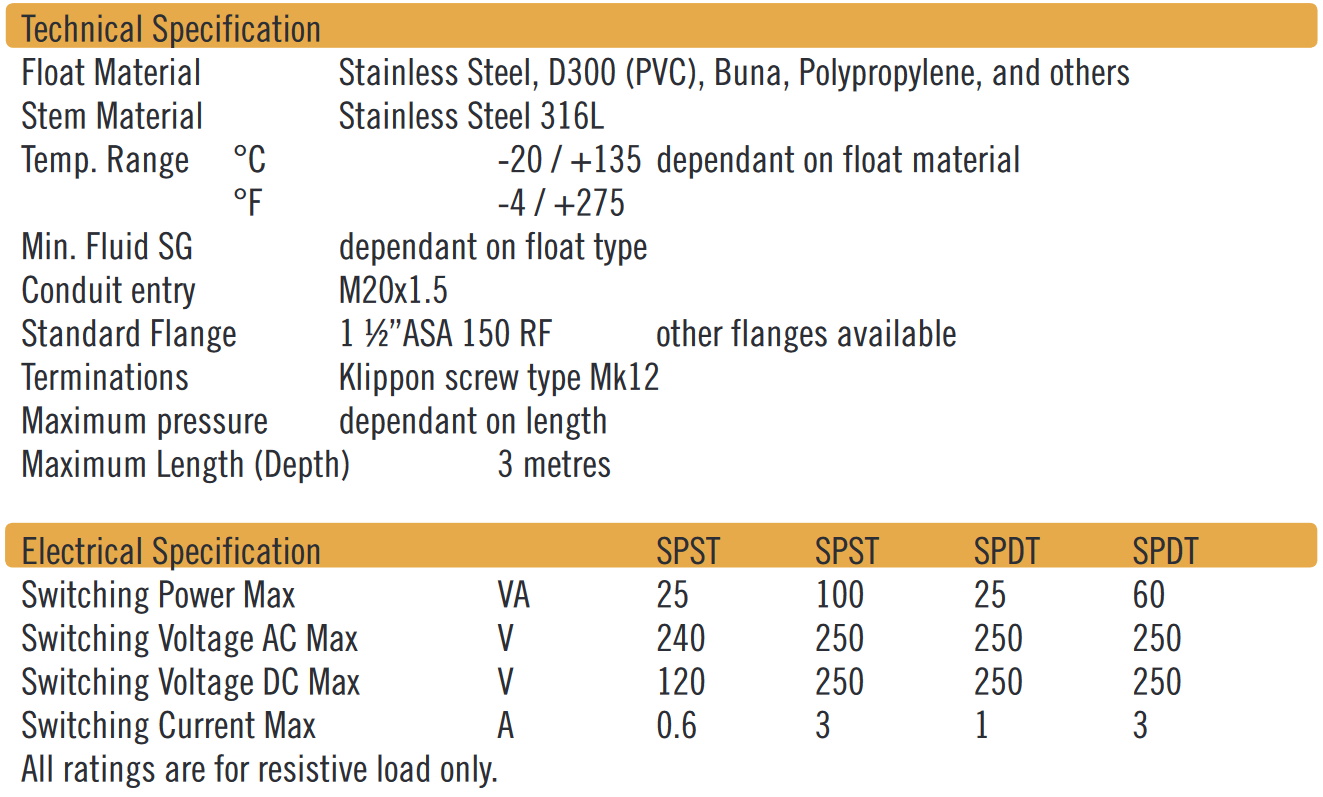 Specifications
Additional Features

Flameproof flange mount float switches
Vertical mounting, up to 4 point level switches (SPST or SPDT)
ATEX Certified for use in Zone 1 and 2 hazardous areas
Each device is fully custom designed for a particular operation

Configuration
Vertical
Connection Type
Klippon screw type MK12
Operating Temperature
-20°C to +135°C (depending on float material)
We are pleased to provide you with a range of additional content including product datasheets, case studies, white papers and application notes for your reference. Please see below for the latest content available:
This product is available fully compliant to the RoHS EU directive 2011/65/EU.