NVE AHT923-01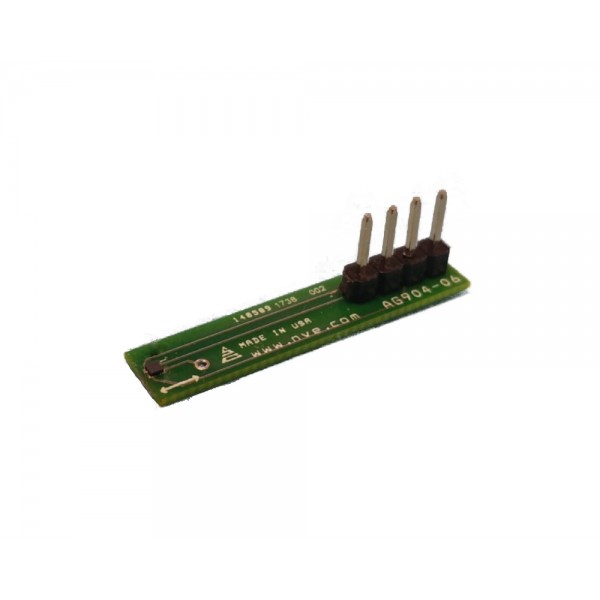 The revolutionary AHT923-01 TMR magnetic bare die digital switch from NVE combines low voltage, nanopower and high speed, designed for continuous operation for low noise and high speed applications. It utilises Tunneling Magnetoresonance (TMR) technology and features low supply voltage of 0.9 - 1.8V for single-cell operation, the lowest quiescent current available in a continuous-duty solid state magnetic switch of 1μA typical and sensitive and extremely stable operate points as low as 3.2mT. These sensor devices have the output configured as a "switch" - the output turns on when the magnetic field of any polarity is applied and turned off when the magnetic field is removed. The AHT923-01 digital switches are supplied in a bare die package size 0.6x0.6mm.
Low voltage, nanopower TMR digital switch
Omnipolar magnetic switch with output turning on when magnetic field is applied
0.9 - 1.8V operating voltage for single-cell operation
Quiescent current as low as 1μA typical
Continuous operation for low noise and high speed
Operate points offering sensitivity as low as 3.2mT, and stability over supply voltage and temperature
Operating temperature range of −40°C to +85°C
Typical applications for the AHT series include:
Single-cell battery or harvested power applications
Gas and water meters
Portable instruments
Wearable electronics
High speed limit switches
Mechatronics
Linear and rotary actuation systems
The below table gives the full specifications of the NVE AHT digital TMR switches, including AHT923-01: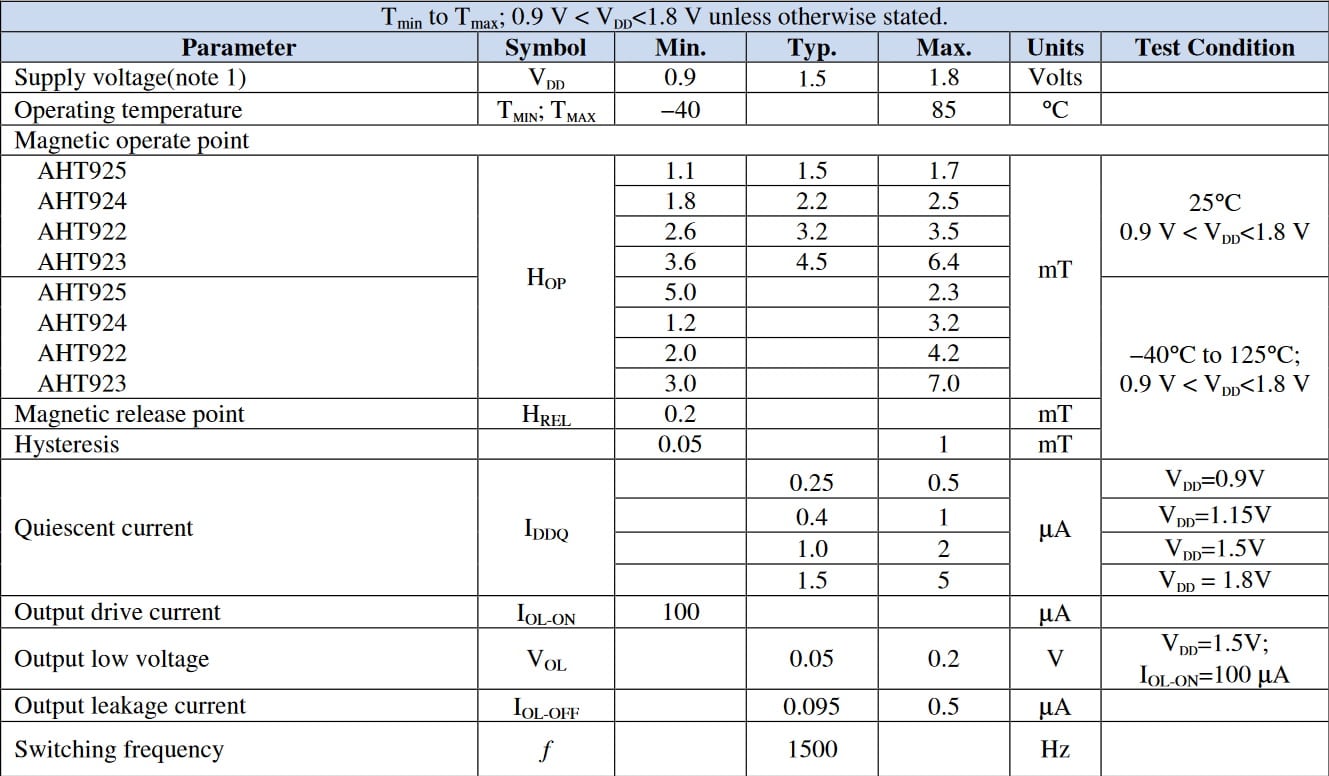 Specifications
Additional Features

Low voltage, nanopower TMR digital switch
In-plane direction of sensitivity
Omnipolar - output is activated if magnetic field of either polarity is applied
Continuous operation for low noise and high-speed
Ultrasensitive operate point, as low as 3.2mT

Operating Temperature
−40°C to +85°C
Package/Size
Bare die (0.6x0.6mm)
Supply Voltage
0.9V - 1.8V
We are pleased to provide you with a range of additional content including videos, product datasheets, case studies, white papers and application notes for your reference. Please see below for the latest content available:
This product is available fully compliant to the RoHS EU directive 2011/65/EU.