NVE SM225-10E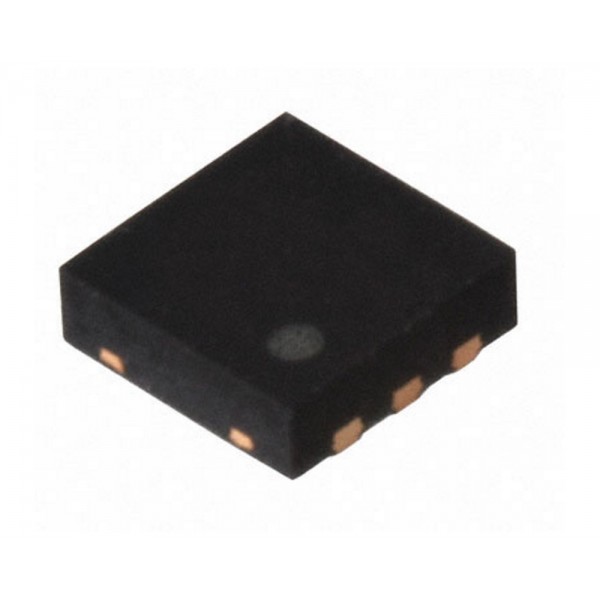 The SM225-10E smart magnetometer from NVE is designed to provide precise magnetic field measurements, detecting magnets even over 50mm away. The sensors combine precise Tunneling Magnetoresistance (TMR) sensor elements with easy-to-use digital signal processing, Unlike awkward, old-fashioned Hall-effect sensors, TMR is sensitive in-plane for optimal current sensing and easy mechanical interfaces. TMR also provides more sensitivity, higher precision (2%), higher speed (15kSps), and lower noise than Hall. This magnetometer is a digital device with a 4-wire SPI interface, providing magnetic field data and a way to set parameters such as thresholds. The SM225-10E sensor comes factory calibrated to high accuracy, with the calibration coefficients stored in internal non-volatile memory and is available in ultra-miniature TDFN6 packaging (2.5 x 2.5mm footprint).
Smart TMR Magnetometer
Wide 0 to 15 mT/0 to 150 Oe linear range
10 bit output resolution
2% FS accuracy for 0 to 125 °C
15kSps sample rate for fast response
Operating temperature range of −40°C to +125°C
2.2V to 3.6V supply
3.3V or 5V compatible 4-wire SPI interface
Analog field measurements plus on/off digital output

In-plane sensitivity

Ultraminiature 2.5mm x 2.5mm TDFN6 package
Typical applications for the SM225-10E series include:
Proximity sensing
Current sensing
Security and intrusion detection
Automotive applications
Cylinder position sensing
The below table gives the full specifications of the NVE
-10E smart TMR magnetometer: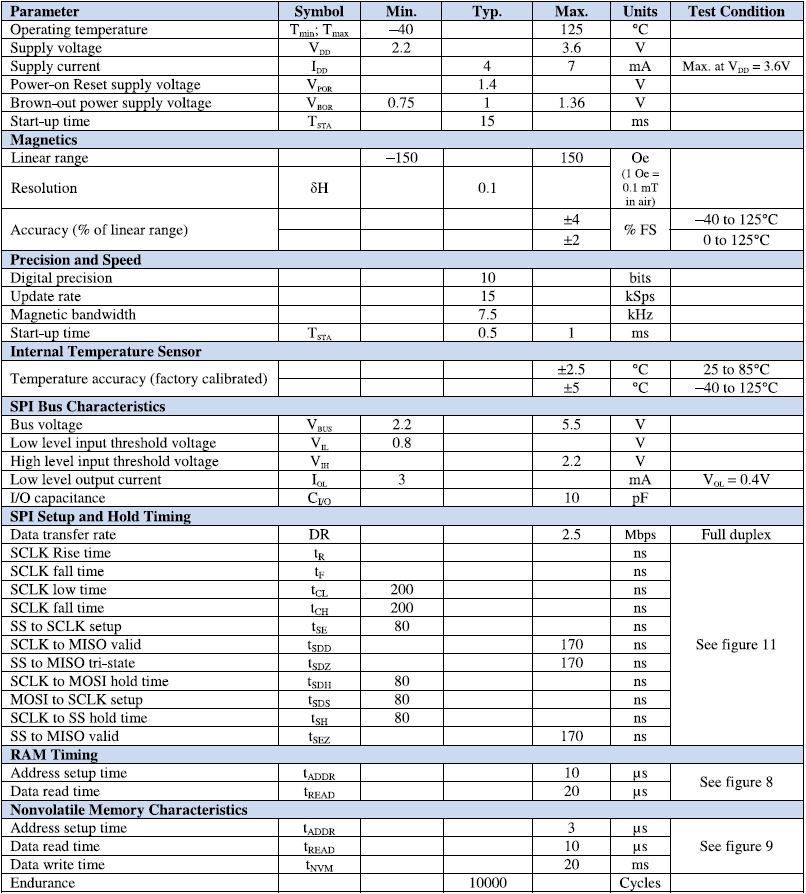 Specifications
Accuracy
2% FS accuracy for 0 to 125 °C
Additional Features

Smart TMR Magnetometer
Detecting magnets over 50mm away with superior in-plane sensitivity
10 bit output resolution
Sample rate of 15kSps
Wide 0 to 15 mT/0 to 150 Oe linear range
Analog field measurement plus on/off digital output

Operating Temperature
−40°C to +125°C
Package/Size
Ultraminiature TDFN package (2.5x2.5x0.8mm)
Supply Voltage
2.2V to 3.6V
We are pleased to provide you with a range of additional content including videos, product datasheets, case studies, white papers and application notes for your reference. Please see below for the latest content available:
This product is available fully compliant to the RoHS EU directive 2011/65/EU.