The NVE BD927-14E nano power medical sensor GMR switches specifically designed to run at low voltages from 0.9V with a typical power consumption of 13.5µW . The BD927 sensors from NVE are manufactured with NVE's patented spintronic GMR technology and offer a typical magnetic operate point of 15Oe. They exhibit extremely stable and precise detection of low magnetic fields the sensors are Inspected, tested, and qualified for implantable medical devices.
Low voltage digital switch
Magnetic operate point of 15Oe (typ.)
Magnetic release point of 4.5Oe
Operating voltage of 1.25VDD (typ.)
Quiescent current of 0.15μA (typ.) at 0.9V
Typical power consumption 13.5μW at 0.9V
Solid-state reliability
Typical frequency response of 100Hz
Precise detection of low magnetic fields
Operating Temperature range from -40°C to +85°C
Ultraminiature ULLGA Package
The NVE BD927-14E medical magnetic sensor covers the following applications:
Pacemakers
ICDs
Insulin pumps
Neurostimulators
The below table gives the full specifications of the NVE BD927-14E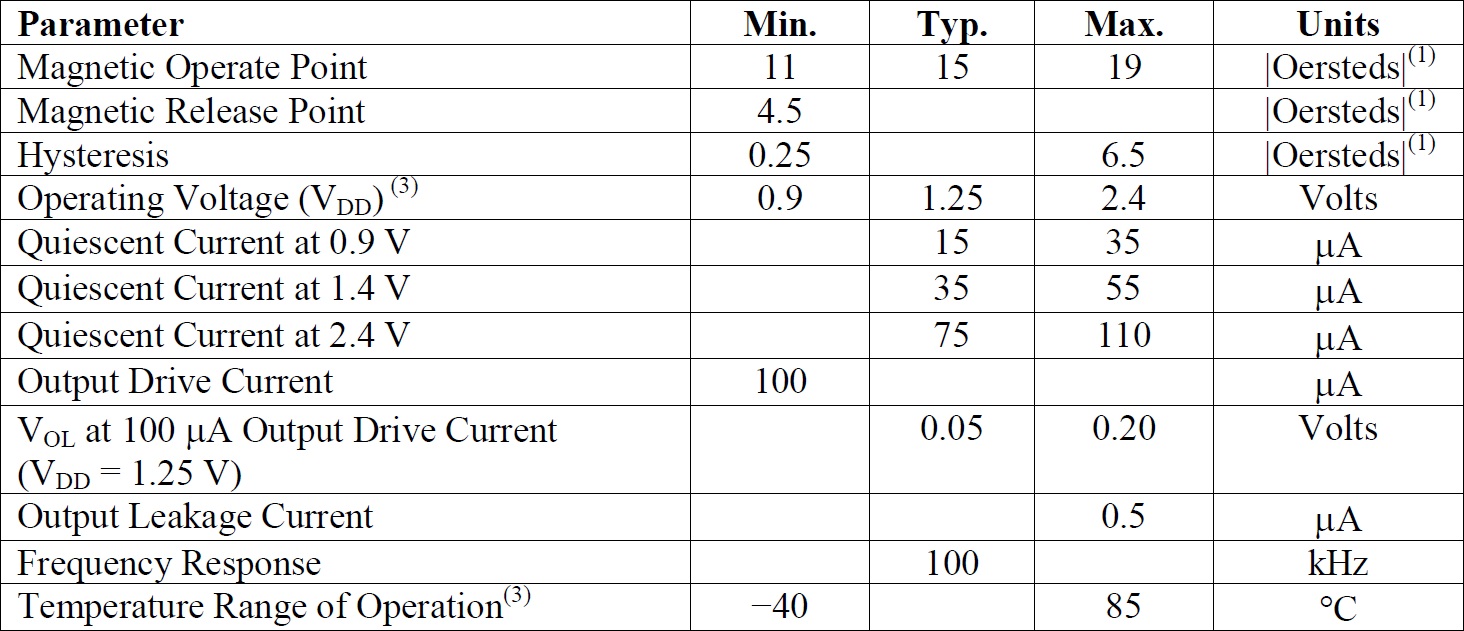 1. 1Oe (Oersted) = 1 Gauss in air = 0.1 mT.
2. Large Magnetic Fields WILL NOT damage NVE GMR Sensors.
3. Valid from −20°C to −40°C at supply voltages less than 1V may not meet specifications.