NVE BD027-14E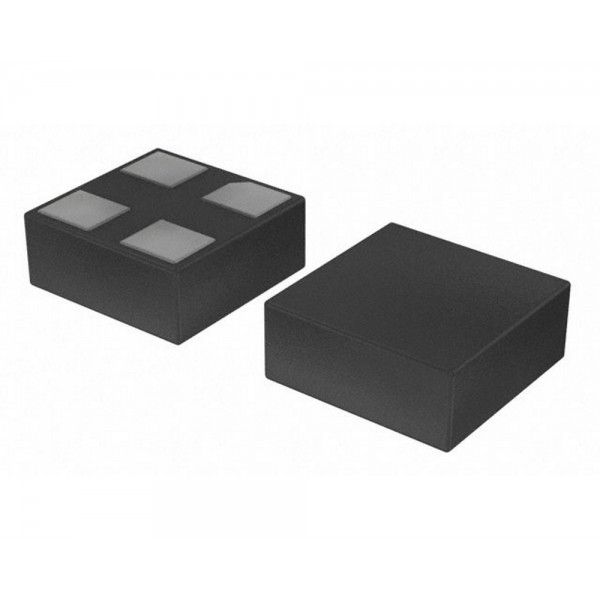 The NVE BD027-14E low voltage nanopower digital switch for medical devices are GMR specifically designed to run at low voltages from 0.9V with a quiescent current at 0.032μA. The BD027 sensors from NVE are manufactured with NVE's patented spintronic GMR technology and offers a typical power consumption of 45nW at 0.9V. Inspected, tested, and qualified for implantable medical devices, they exhibit extremely stable and precise detection of low magnetic fields.
Low voltage nanopower digital switch
Magnetic operate point of 15Oe (typ.)
Magnetic release point of 4.5Oe
Operating voltage of 1.25VDD (typ.)
Quiescent current of 0.32μA (typ.) at 0.9V
Typical power consumption 45nW at 0.9V
Solid state reliability
Typical frequency response of 40Hz at 0.9V
Precise detection of low magnetic fields
Operating Temperature range from -40°C to +85°C
Ultraminiature ULLGA Package
The NVE BD027-14E medical magnetic sensor covers the following applications:
Pacemakers
ICDs
Insulin pumps
Neurostimulators
The below table gives the full specifications of the NVE BD027-14E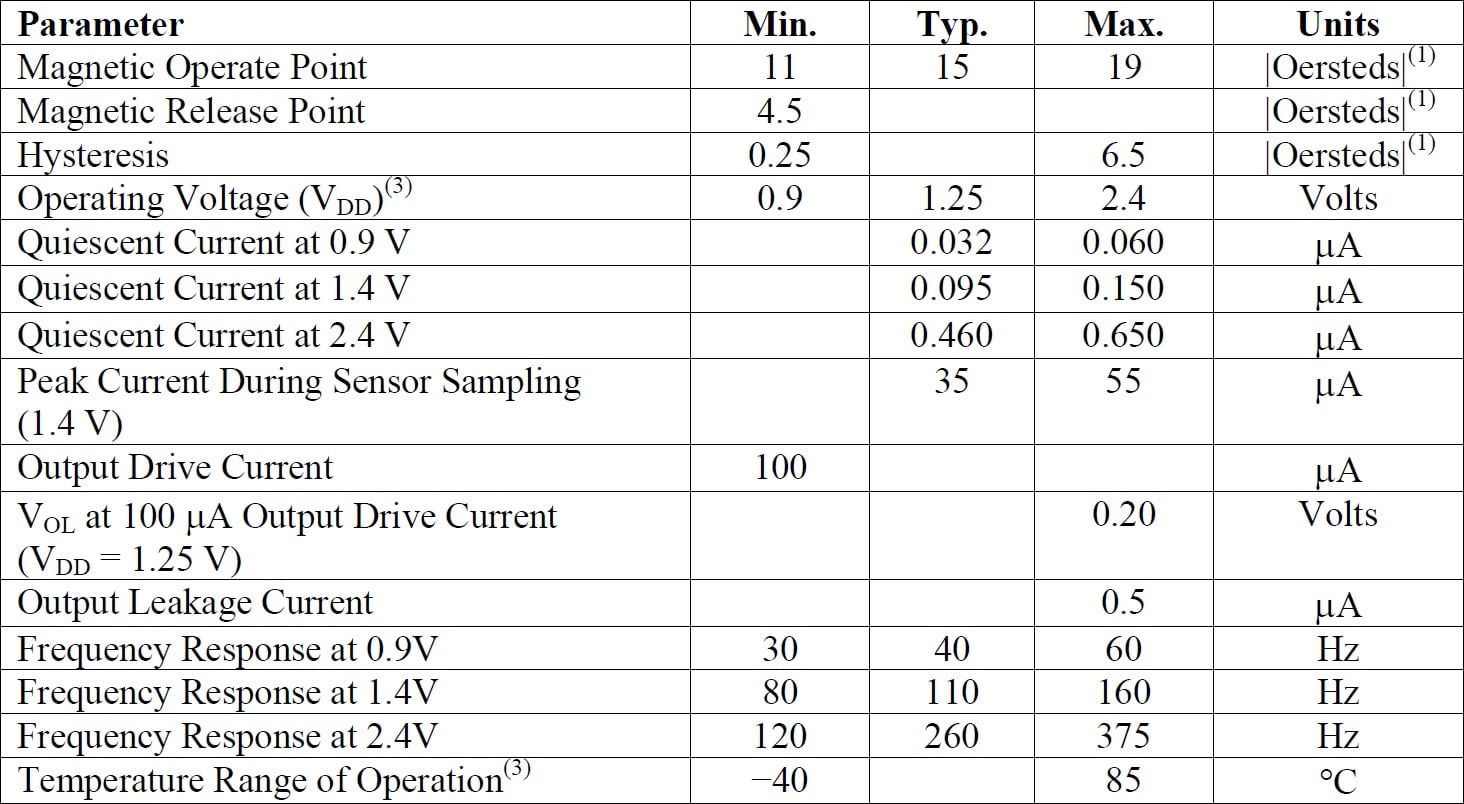 1. 1Oe (Oersted) = 1 Gauss in air = 0.1 mT.
2. Large Magnetic Fields WILL NOT damage NVE GMR Sensors.
3. Valid from −20°C to −40°C at supply voltages less than 1V may not meet specifications.
Specifications
Additional Features

GMR nanopower medical magnetic sensor
Typical power consumption of 45nW at 0.9V
Excellent sensitivity to applied magnetic fields
Solid state reliability
Precise detection of low magnetic fields
Inspected and qualified for implantable medical devices
Ultraminiature ULLGA Package

Frequency Response

30Hz to 60Hz at 0.9V
80Hz to 160Hz at 1.4V
120Hz to 375Hz at 2.4V

Hysteresis
0.25Oe to 6.5Oe
Operating Temperature
-40°C to +125°C
Supply Voltage
5.5V
We are pleased to provide you with a range of additional content including videos, product datasheets, case studies, white papers and application notes for your reference. Please see below for the latest content available:
This product is available fully compliant to the RoHS EU directive 2011/65/EU.