Rhopoint M210-100 replacement carry case for M210 Milliohm Meter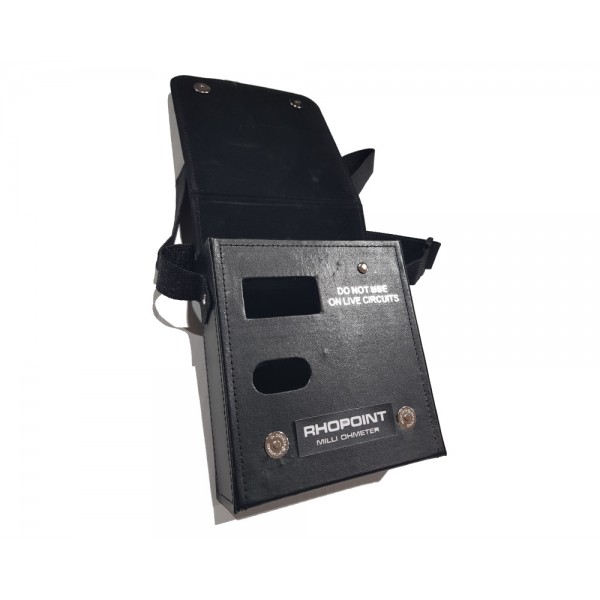 Replacement carry case for the M210 Milliohm meter. Made of quality black faux leather with soft padding inside and a shoulder strap, it helps protect the equipment on the go or in storage. The case features two separate compartments - one for the meter itself and one for the set of test leads, and appropriate cutouts to facilitate use of the Milliohm meter without having to take it out of the case.
M210-100 carry case is supplied with M210 Milliohm Meter as standard, there is no need to purchase one separately unless a replacement or spare set are needed.



Replacement carry case to fit M210 Milliohm Meter and a set of test leads
Black faux leather
The M210 Milliohm meter can be operated without being taken out of the case
15(H) x 14.5(W) x 4.5(D) cms
The Milliohm Meter is not included
Specifications
Additional Features

Standard set of two leads for use with Rhopoint M210 Milliohm meter
4-terminal input for greater accuracy (two crocodile clips with two terminals each)
Flexible length (1m supplied as standard)
This product is available fully compliant to the RoHS EU directive 2011/65/EU.