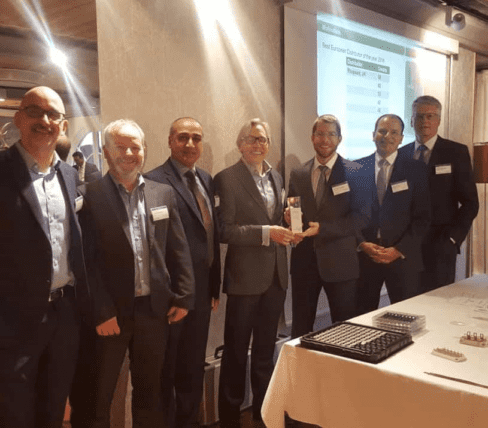 Here at Rhopoint we have a longstanding partnership with Isabellenhütte, working very closely with them to offer the latest in current sensing resistor technology across their wide range of low ohmic, precision and power resistors. We are pleased to announce that Isabellenhütte Heusler GmbH & Co. KG have presented us with their European Distribution Award for 2018 at the latest European Distribution Meeting which is a huge honour.
We would like to offer a big thank you to Isabellenhütte for presenting us with this award and we hope that our partnership will continue to grow over the years to come.
For the full Isabellenhütte range we have to offer, please click here or alternatively contact us via phone, email or live chat with any enquiries you may have.